November 2021 QI Evidence Update is hot off the press!


The November FabChange21 edition is available now!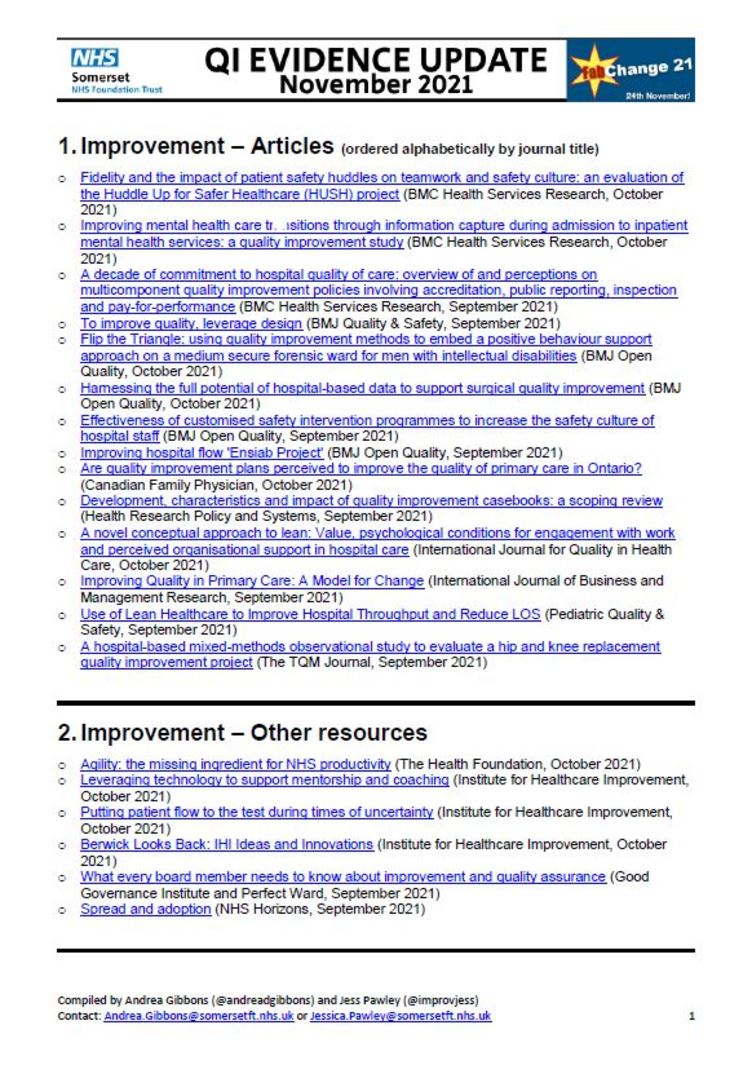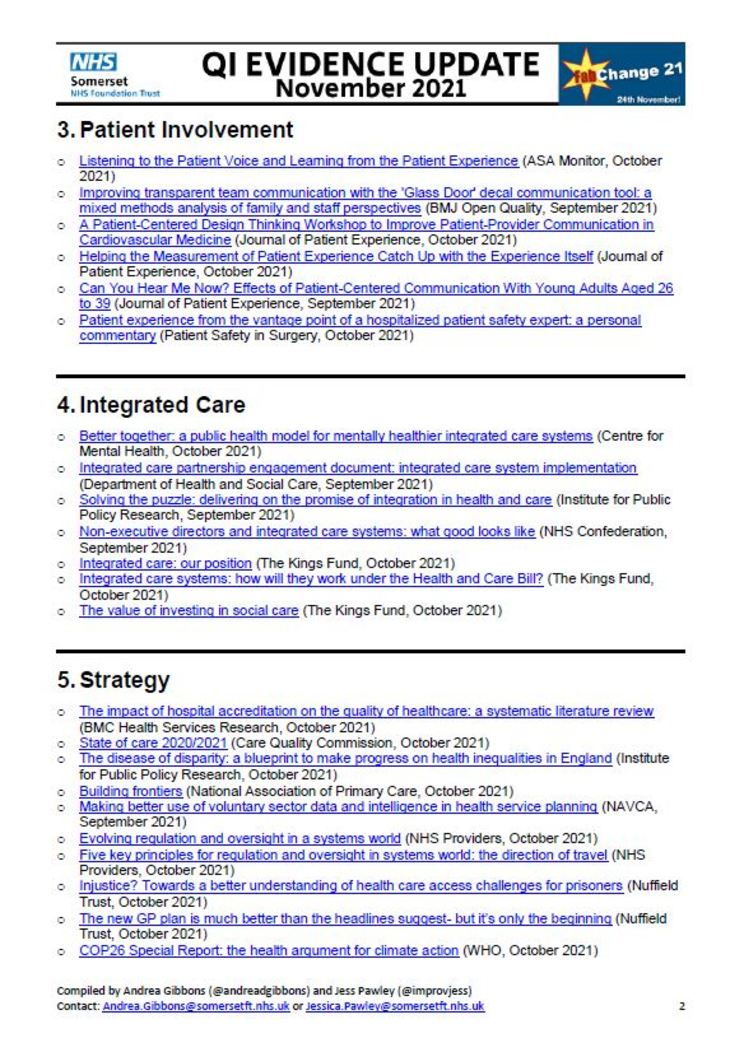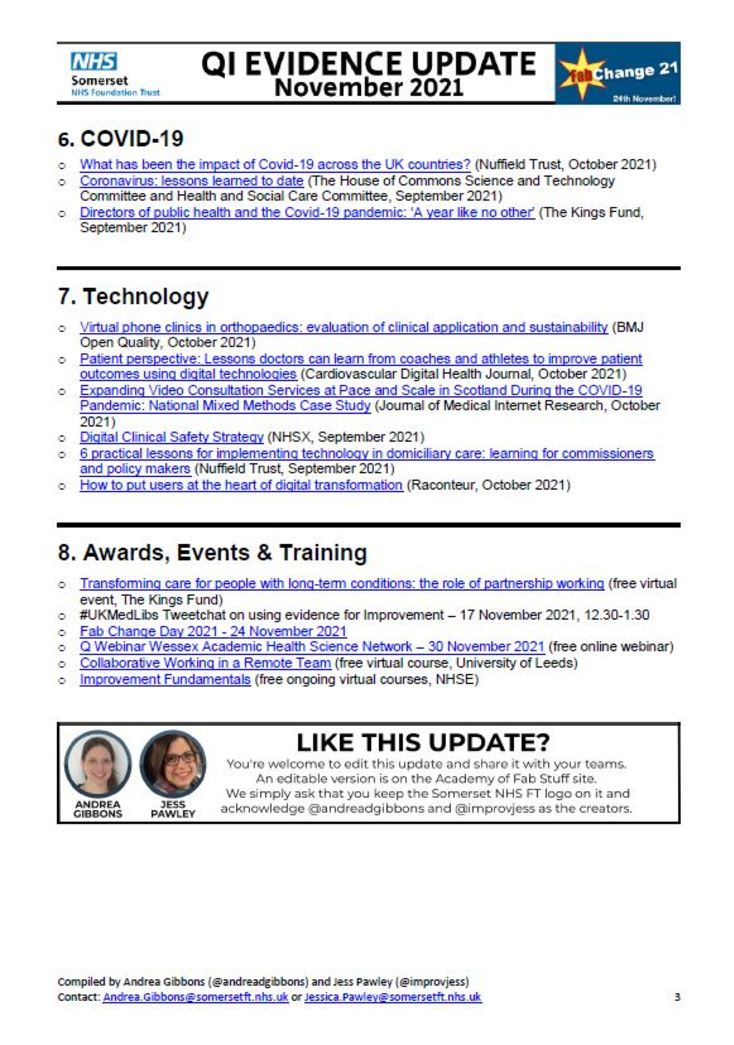 You can read and download the Nov edition HERE. and if you'd like an editable version you can find it HERE


This is your Library of each months must read research and updates in less than 2 sides of A4!
2020
You can read and download the last QI update of 2020 - December PDF HERE
The October 2020 update is HERE

Created by the Evidence Team at Somerset NHS FT.
If you have ideas about how we could improve it, or you have contributions to the update, please do get in touch. We'd be delighted to hear from you! Please contact : [email protected]