You can find all of the QI Evidence monthly updates here - your go to QI Evidence Resource.

The months summary of the must read research and updates for anyone working in QI - in less than 2 sides of A4!
Don't reinvent the wheel - click here to read/download your 2 pages of QI updates and research.The attached document is editable so that you can pinch with pride and make it your own.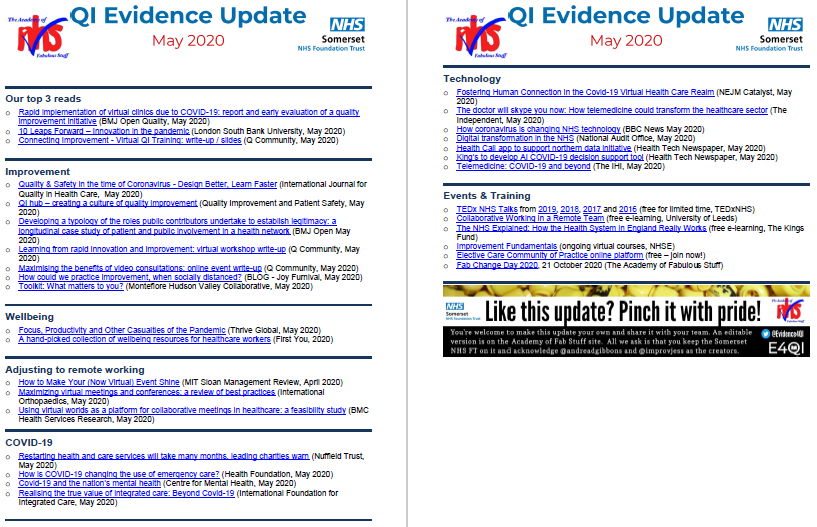 You can find the April 2020 Update HERE

The March 2020 Update is HERE
The February 2020Edition is HERE
Getting 2020 of to a great start in January - Edition One Jan 2020

Created by the Evidence Team at Somerset NHS FT.
If you have ideas about how we could improve it, or you have contributions to the update, please do get in touch. We'd be delighted to hear from you! Please contact :