What's your story?
In this series of FabTalks, you will have the opportunity to listen and engage with our guests.


Our guests might not be the 'usual suspects', may not have Chief, Manager or Director on their job name badge, but they have all changed the face (and thinking) of health and social care.
Within health and social care, we utlisie patient stories to learn, grow and improve services and care.
Storytelling forges connections among people, and between people and ideas. In this series you will have opportunity to listen to our guests narrative and to understand what motivates and drives them to step out from the crowd, to be the 'positive deviant', to make a difference.
Our first series of FabTalks starts on April 6th, its free to register and attend
Check out our Guests, Dates & Register by clicking on the image
Dr Christine Mimnagh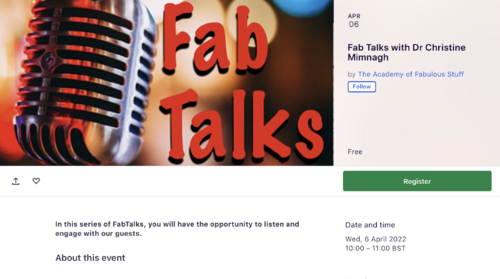 Chris Pointon with 'Hello My Name is'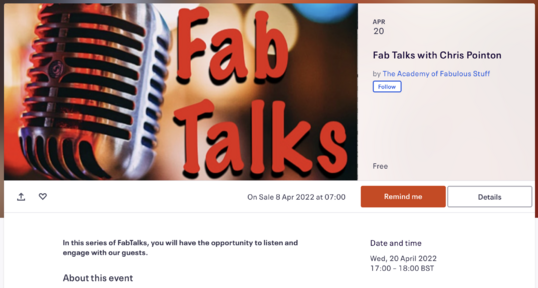 Brian Dolan 'End PJ Paralysis'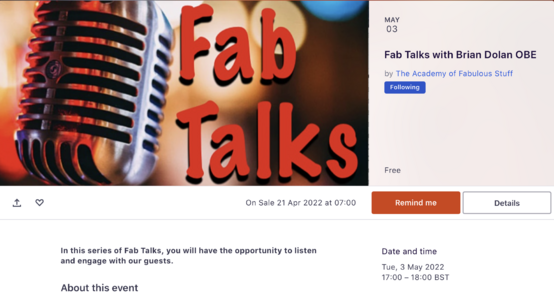 Nichole McIntosh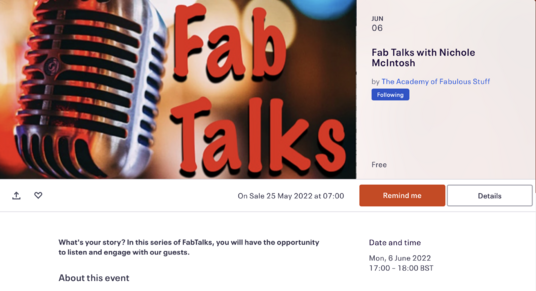 More to Be Confirmed; keep an eye out for more guests and dates here: FabTalks | Fab NHS Stuff
If you know someone who would be great to interview, talk to and learn from please get in touch & let us know.