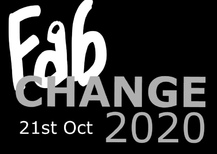 Seven years ago, when it started, the concept of Change Day was based on the simple idea that people doing the job knew best, how better to do the job.
Free from interference and the constraints of business planning and permissions, front-line staff rolled up their sleeves and now Change Day is a fixture in the NHS calendar.

Now every individual, organisation and department is at a different point in their quality improvement and sharing journey and #FabChange2020 October 21st 2020 - should reflect that.
The key is participating in a way that works for you with the focus on engaging, adopting and sharing.
In the coming few weeks we will be sharing resources and ideas to enable you to participate in #FabChange2020 in a way that works for you, your team, your ward, your service or your organisation.