Kindness & Positivity Campaign
NHS Kindness & Positivity – Be Your Best Self. #NHSKindnessAndPositivity

What the campaign is all about:
We all appreciate that being kind is a really nice thing to do. And being on the end of an act of kindness can make our day. What most people don't realise though, is that kindness, when combined with positivity is critical to achieving personal and professional success.
Interest in kindness and positivity has grown considerably across the NSH over the past 12 months. So much so, that it has become a new social movement. Colleagues have discovered that, as well as helping build personal resilience in the face of unprecedented challenges. It also helps us to be our best selves.
The NHS Kindness & Positivity Network is being launched as part of FabChange2021.
The aim of the network is to provide:
Training in key kindness and positivity concepts, including a very simple overview of the science involved.
An opportunity for like minded people to come together to share practical kindness experiences and learn from each other.
Training to become a Kindness and Positivity Coach or access a coach
Our call to action:
Our call to action is to 'choose kindness and positivity as a means to be your best self and help others do the same'.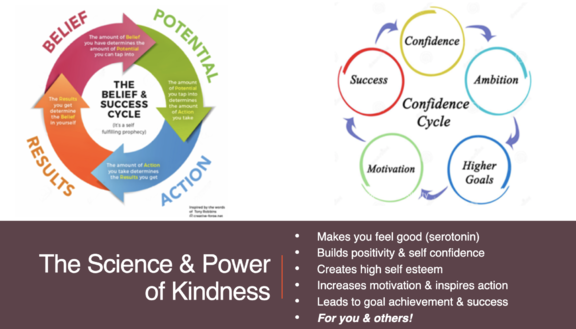 For further information please contact @DevlinPJ [email protected]