FabChange19 - October 16th 2019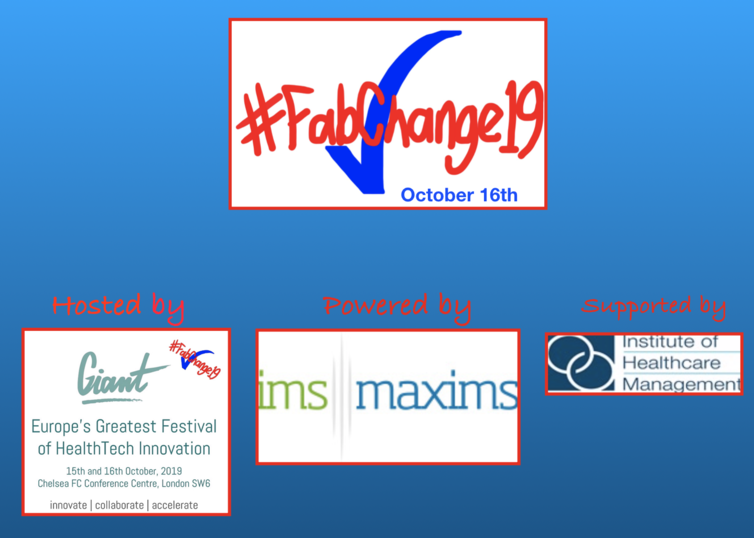 FabChange19 Oct 16th
What will you share tomorrow?
You can pledge
You can share what you are doing even if it's not completed
Celebrate your organisations work with market-place events to share initiatives with your workplace.
Amplify sharing and learning how ever you choose
There are no fixed campaigns or themes, there is no fixed way to participate - the choice and decisions are yours. Chose what is important where you work.
FabChange19 is powered yet again by our amazing partners IMSMaxims and we are being hosted at the GiantHealthFestival.