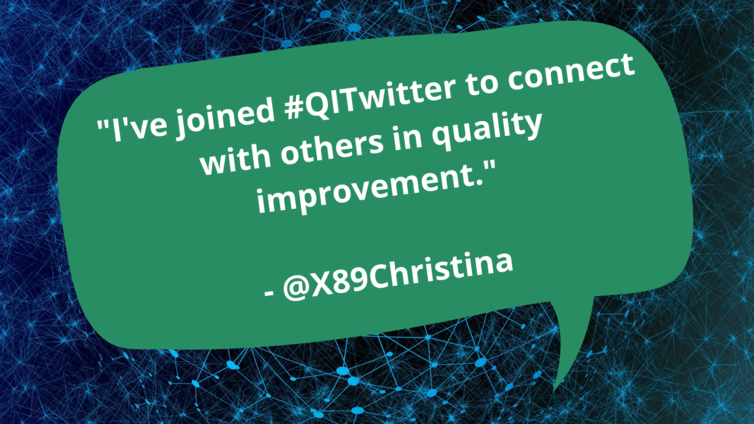 Do you tweet about improvement?
Join the growing global twitter improvement community to connect, share and learn together to support improving health and care!
3 easy steps:
(1) Include the hashtag #QITwitter in your tweets about improvement
(2) Type #QITwitter into your search bar on twitter and view posts by others who have used the hashtag
(3) Join the conversation!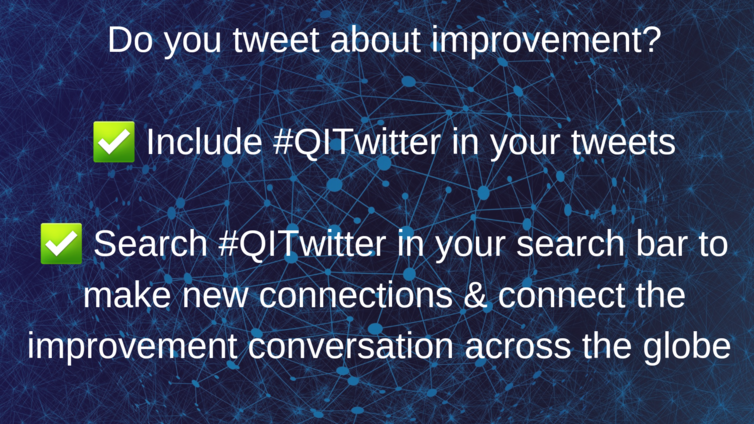 Hope to see you there 🌍❤💬