Introduction
Fab Change Day took place on the 21st October 2020. The focus of the day was change and innovation brought about as a result of the Covid-19 pandemic. The Library and Knowledge Service (LKS) at SWB trust decided to take part. During the week 19th to 23rd October 2020 staff were encouraged to submit their Fab Change stories.
What did we do?
With help from the communications department a FabChange20 page was created on the trusts intranet site Connect. Initially the page would be used for the collection of stories and later to host the submissions.
The Fab Change website hosted a really good form for collecting submissions (Appendix 1). A word version for download was uploaded to our intranet site Connect and also our communications team created a web form. The downloaded form could be emailed to the Library via the specially created email address. The web form was also directed to the same address.
A series of Tweets were posted using the LKS Titter account in the run up to the event, publicising how and where to submit. The communications team also ran a feature in the daily bulletin encouraging staff to take part. Twitter and the daily bulletin were also utilised during the event to share links to the submissions and videos.
Permission was obtained from some staff to present their stories by video. These were filmed and edited by the communications team and throughout the Fab Change week uploaded to Connect, one each day. (Links for the videos can be found in submissions).
All the submissions received were uploaded to the Fab Change page on Connect to be read and shared around the trust. Some submissions included extra supporting information in the form of photos or additional documents, these were also uploaded. A set of 17 posters, submitted to the trusts WeLearn poster competition were also included as examples of Fab Change.
The posters were identified because they focused on change and quality improvement as a result of Covid-19. You can read the full report HERE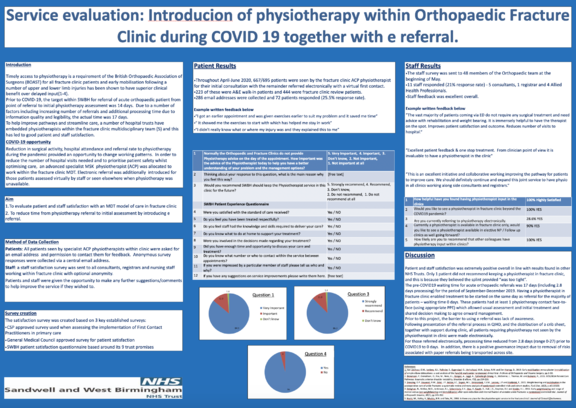 You can read the poster HERE