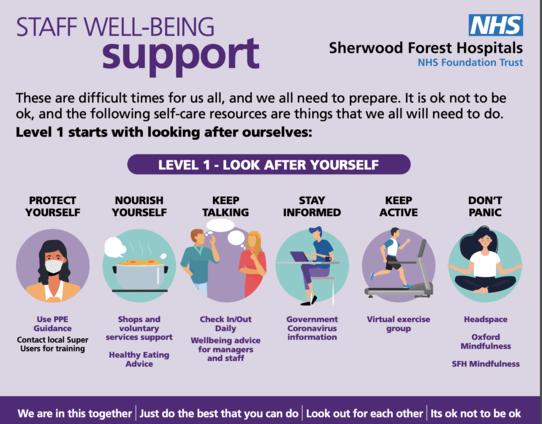 During the planning stage of Covid-19 Sherwood Forest Hospitals took the step to review and increase the self care and well-being offer to colleagues within the organisation.
It was anticipated that staff would require a level of support to match the challenging and unprecedented times ahead to support them both during the peak of the pandemic and beyond.
This culminated in four levels of support available to staff both virtually on online platforms and physically within a space in the Hospital designed to provide a supportive space where staff can go to receive information, support and signposting. The four levels:
- Level 1 - Self Care
- Level 2 - Families and Our Communities
- Level 3 - Non-Specialised Support
- Level 4 - Specialised Support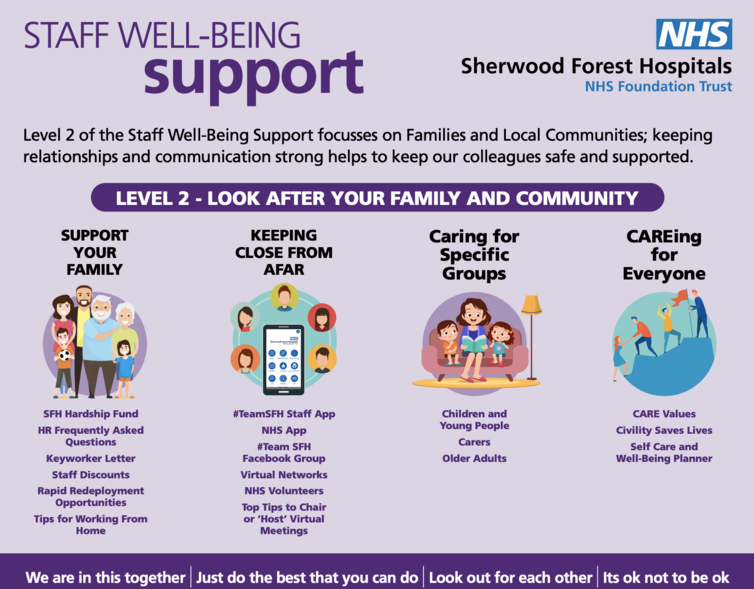 The levels include bespoke resources designed by the Psychology Service such as webinars aimed at supporting staff with the challenges posed by the current situation and a well-being calendar which has a short video for each day with a self care message.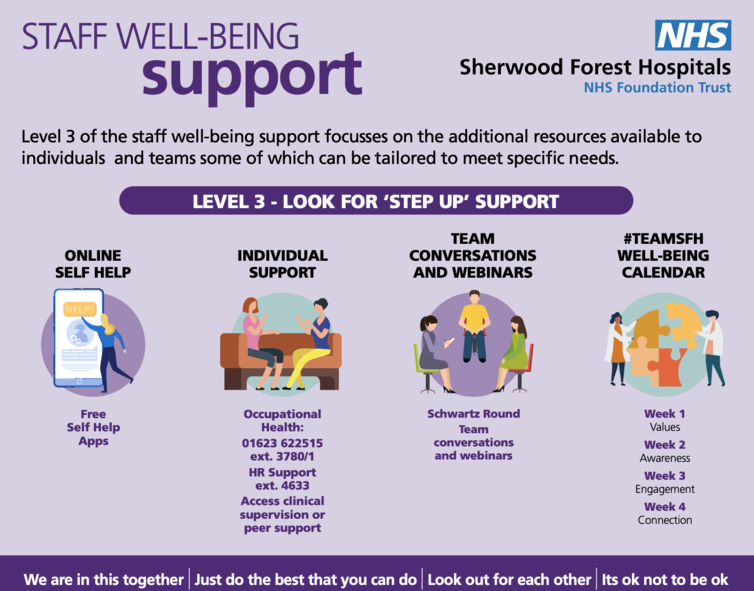 Please follow this link to look at the information online https://www.sfh-tr.nhs.uk/for-... and contact [email protected] or [email protected] for further information
You can download these resources level 1 here , level 2, level 3 support , level 4