Supporting and valuing your experienced workforce is key to developing a successful retention improvement strategy.
Staff who have enjoyed a successful and rewarding career can be motivated to continue with their trust after the age at which they can officially retire, but they will only do so if they feel valued and supported and given all the information to make that vital decision to carry on working.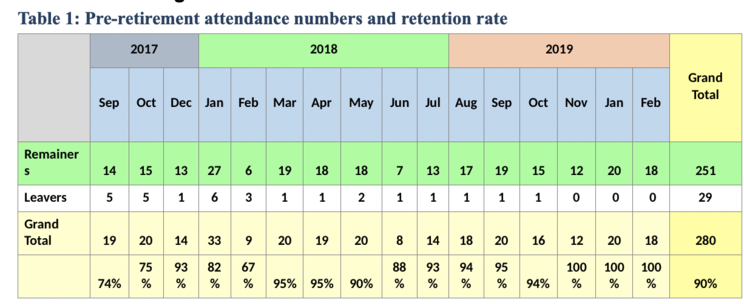 The experience these members of staff offer is invaluable, and so retaining these members of staff not only prevents vacancy costs but also leads to sustained quality of care.
'The number of staff retiring has fallen from 35 before the programme for the first quarter 2016/17 to 22 per quarter over quarters 3 and 4 in 2018/19. On an annual basis, retirements have fallen from 137 in 2016/17 to 120 in 2017/18 to 95 in 2018/19. This means that 59 potential retirees have stayed with the Trust since the start of the programme that otherwise would have retired.'
You can read the full study paper here