As part of our drive to end the thousands of avoidable deaths each year from unsafe patient care, at Patient Safety Learning we have developed the hub (www.pslhub.org) for the vital sharing of knowledge across the health and social care network.
The first such online platform of its kind, it is designed as a supporting community for anyone committed to improving safety - from patients and their families, through to clinicians, health professionals and health and social care organisations.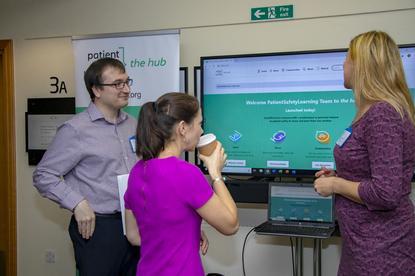 The hub will be a crucial online repository for sharing different experiences and perspectives of what has worked well for safe care, as well as case studies, research papers, blogs, investigation reports, policy guidance, and toolkits.
It is not just about capturing the negative aspects when things go wrong, but also about sharing what has worked well and celebrating it. The hub will provide a platform where people can ask questions, seek advice and share ideas to improve patient safety. It is free to register and to use, so do please take a look.
We launched it at our recent annual conference in London and since going live it has received some very positive feedback from a wide audience across the health and social care spectrum. It has also received some very thought-provoking perspectives and contributions on the issue of patient safety.
If you would like to know more about the hub:
https://s3-eu-west-1.amazonaws.com/ddme-psl/content/Introduction-to-the-hub-011019.pdf?mtime=20191001174806