Project aim
PAHT2030 is the Princess Alexandra Hospital NHS Trust's long term strategy. There are five strategic priority areas including 'transforming our care'. One element of this is the development and delivery of specialty level clinical strategies that help articulate how models of care and integrated pathways will be transformed to ensure we are modern, integrated and outstanding.
Strategy, quality improvement and programme management office (PMO) teams have come together to deliver an approach that enables our clinical specialties to move the 28 clinical strategies into delivery plans.
The delivery plans include key milestones, tasks/actions (with timeframes), project owners, risks/issues as well as measurable impact.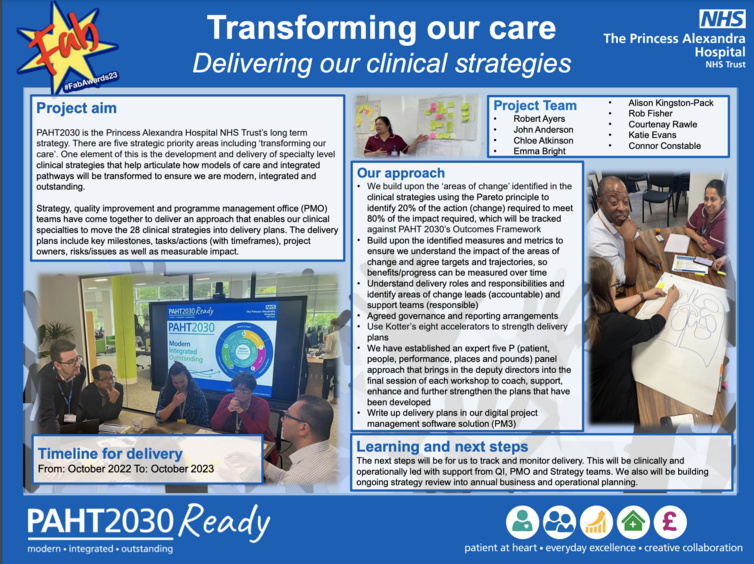 PAHT-Transforming-our-care---delivering-clinical-strategy---Sep-2023.pdf