We are all a member of a network of some sort; leadership, research, health education, library, student ambassadors, AHP, Q community, school for change agents etc; The list can go on.
Question: How many of our networks cross over?
If the answer is 'very little'.
We might have the solution; A regional network of fabulous change agents.

What the North West fab ambassadors are proposing is joining these networks within the region together - North West Fabulous Change Agent Network #NWFabCAN.
Last year for #fabchangeweek one of the organisations within the region set this up. Now we are looking to take this idea and make it regional initiative.- the launch will occur during #FabChange70.
There are no formal applications to complete, all we are asking is participants share and learn form each other allowing others to adapt and improve.

If you are in the North West Fab Change Agent Network and would like to become a member of NWFabCAN get in touch for more details.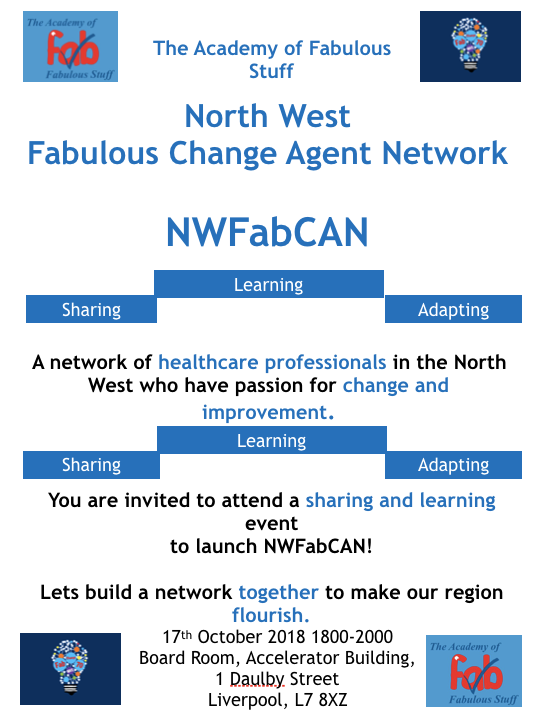 Dani Gillett (Regional Coordinator) [email protected]
Helen Way (Regional Coordinator) [email protected]
Mandy Townsend [email protected]
Leeanne Lockley [email protected]
https://fabnhsstuff.net/storage/NWFabCAN-invite.pptx