Interested in co-production and social prescribing? Use music within your care setting?
Well this new website is for you!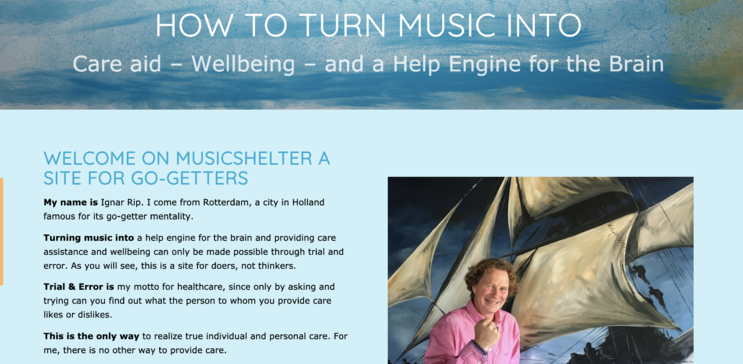 A collaboration between Ignar Rip, a library, a museum and local museum.
The website is supporting and empowering carers working within dementia and Parkinson's care with resources to using music to enhance care.
This is social prescribing in co-operation with a library, a music school and the local museum.
MusicShelter is full of ideas and information and you really need to spend some time over a cup of coffee having an initial browse!
You can also access the public Spotify account account for MusicShelter which has amazing playlists for you to use within the care setting.