I introduced 'mini' 3 month appraisals for all new starters in the Histology Department at Cheltenham and Gloucester Hospitals
.
I was acutely aware that for new starters, waiting 12 months for an appraisal is too long and they were also unsure of what to expect in an appraisal.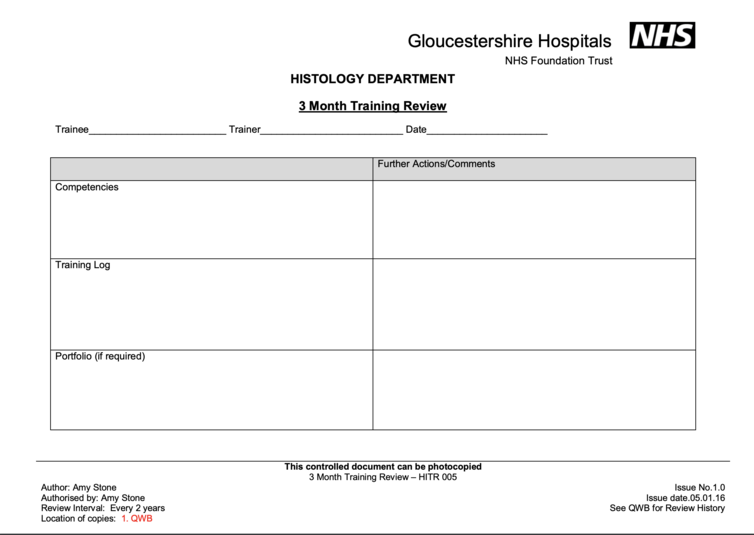 By introducing 3 monthly reviews up to their 12 month official Trust appraisal means that I can discuss in an informal manner how they have been getting on, areas of weakness that may require further training, any resources available to support them in their new role, and any issues that the department may be able to improve on (so it is a 2 way process for improvements).
I designed paperwork to be completed with 3 month objectives to be agreed by the lab and the new starter.
The new starter then receives a copy for their records and can bring these to their 12 months appraisal which enables the appraisal process to be a smoother one. The process also helps to build a relationship with the new staff member.