In the past year, 22,581 children have been seen in the Emergency Department (ED).
Accurate history taking and completion of the safeguarding screening questions helps to identify children who may be at risk of abuse or neglect. If any risks are identified, appropriate referrals can then be made to children's social care or public health nurses.
Audits of the completion of the screening questions have indicated poor compliance from clinicians prior to the QI project. This may have resulted in missed opportunities to safeguard children, which in some cases may have meant they returned home and experienced harm, or the appropriate professionals were not notified of their attendance.
Weekly audits of randomly selected notes were performed to establish baseline data and monitor completion levels.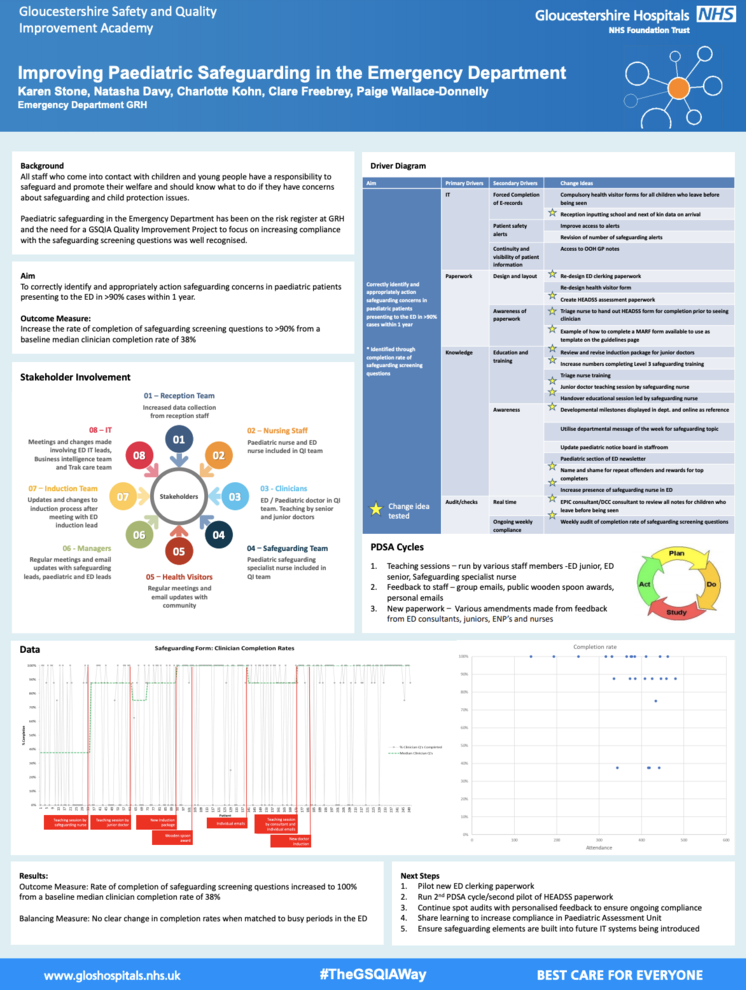 You can download the full project poster HERE