We know that hospitals are struggling to cope with demand, that waiting times have increased and that staff are under ever-increasing pressures, alongside a population that is getting older and has multiple health conditions. You will probably have seen the recent BBC Panorama documentary which has some fantastic examples from some of our frailty network colleagues, that demonstrate the innovation and new ways of working that our programmes can support you to deliver.
NHS Elect has worked with hundreds of clinical teams across the UK and internationally, to support colleagues with the co-production of improvements to improve quality of care for patients. Our clinically led, award-winning networks with experienced teams of QI practitioners and analysts, have a wealth of experience. Our programmes are designed in line with the tried and tested 'collaborative improvement' model with enhanced support to local teams to improve services and models of care. We're very proud to say that our outstanding team of clinical leads include Professor Simon Conroy, HSJ 2022 Clinical Leader of the Year (recognised for all of his efforts in the field of frailty and improving care for older people), and Professor Jugdeep Dhesi, British Geriatrics Society President Elect.
We have a wide range of tools and techniques and a vast amount of experience that we apply to support local teams to redesign, refresh and implement models of care, and deliver transformational change. Collaboration of teams aiming towards a shared vision is facilitated through sharing their experiences at networking events. Excitingly, we have cohorts of two our Networks launching this Spring 2023. We are in the middle of recruitment but still have a small number of spaces available on each programme for any interested teams.
System Wide Frailty Network (SWFN) supports systems to develop a whole system approach to providing care closer to home for older people living with frailty, both to minimise unnecessary urgent care episodes and improve outcomes. Planning services across local systems to meet the needs of this group of vulnerable patients is key to providing better and more resilient NHS care. This programme helps with the design and delivery of care pathways in response to the Ageing Well policy and aims to support teams to improve care and outcomes for older people. A twelve-month programme, SWFN Cohort Two will launch in Spring 2023 but we're keen to start working with sites as soon as possible.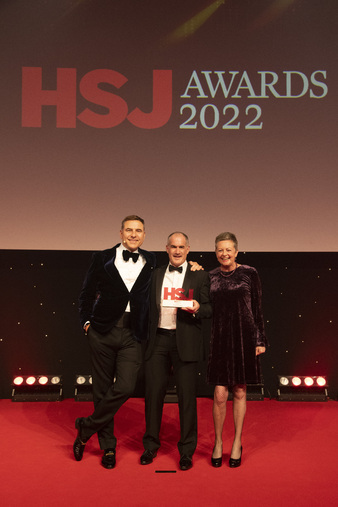 Listen here to our clinical lead Professor Simon Conroy in conversation with two of our SWFN C1 members, Tina Cook, Programme Manager, Dartford, Gravesham and Swanley Health & Care Partnership and Dr. Dan Harman, Consultant Geriatrician, City Health Care Partnership CIC, to learn more about what they have gained from the programme, the improvements they have made, and the benefits they have seen for both patients and staff. Further information can also be found on our Network website: https://www.swfnetwork.org/
Perioperative care for Older People undergoing Surgery (POPS) Network - Increasing numbers of older people are undergoing surgery and adverse clinician-reported, patient-reported and process-related outcomes are common within this patient group. A new approach to POPS has been developed by leading clinicians in the field over the last 17 years, with extremely good results. The POPS service has improved outcomes by integrating geriatricians into the care pathway of older surgical patients and demonstrates that preoperative CGA and optimisation reduces postoperative complications and length of stay in older people undergoing elective orthopaedic surgery. The POPS Network works with NHS organisations to help them understand and adopt the POPS model locally as part of their work on redesigning and restoring elective care, and ensuring services are designed to meet the needs of older people. We support teams during a six-month collaborative programme of learning and development events, with the POPS Cohort Three Launch Event scheduled for 2 March 2023. Further information is available on the POPS website: https://www.popsolderpeople.org/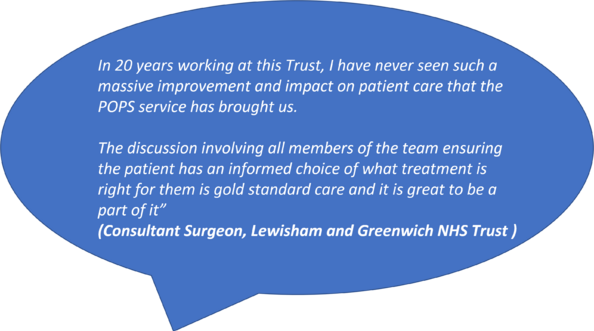 If you would like to discuss either of these programmes, or how we can support you with any aspect of your frailty service, then please get in touch at [email protected] and we'll book in a call with one of our senior team. We're looking forward to hearing from you.