The work of staff at Lancashire Teaching Hospitals NHS Foundation Trust has been used as a case study example for best practice in the introduction of a new clinical auditing system to improve efficiency and effectiveness of care provided to patients.
Clinical auditing ensures that care is being provided in line with specified standards and ensures patients that their service is doing well, as well as signalling areas for improvement.
The system, AMaT, has been developed through collaboration between Lancashire Teaching Hospitals and Meantime IT Ltd.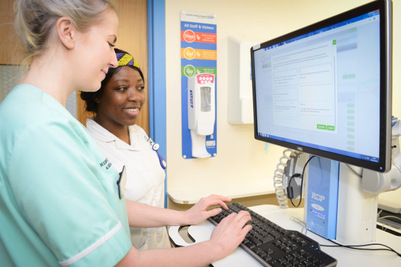 Staff at Lancashire Teaching Hospitals were approached to be used as a case study for the system and continue to be the lead super users for the system due to how they have embedded the system into their work. The system is enabling the team to reduce the time taken to complete audits; creating a focus on quality improvement across the hospitals due to real time data and transparency of data.
The team are able to develop the system based on their individual needs, working with the other organisations using it to share best practice.
Alison Leather, Clinical Effectiveness and Audit Manager at Lancashire Teaching Hospitals, said: "Being approached to be asked if we could be used as a case study for the AMaT system was a great honour and recognition of the efforts and collaboration of a huge range of people. As our hospitals were the development site, it gave us the unique opportunity to shape and create a system that actually does what it says on the tin! The success of AMaT was achieved through our staff working closely together to focus on a common goal. This was translated and operationalised through the expertise of an external company, Meantime IT Ltd. As this collaboration has been so successful we are happy and excited to be working on further enhancements…watch this space!"