Great Western NHS Foundation Hospital have created a programme called One Trust One Team.
This consolidated approach allows staff feedback, videos etc to be located within one area on our intranet.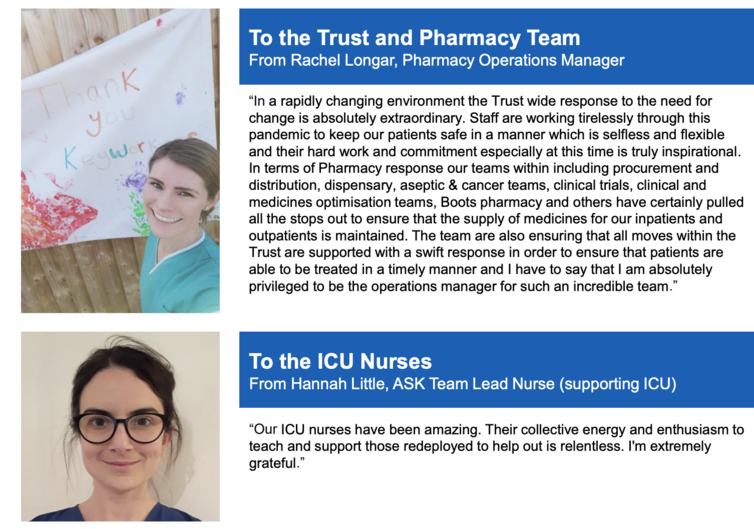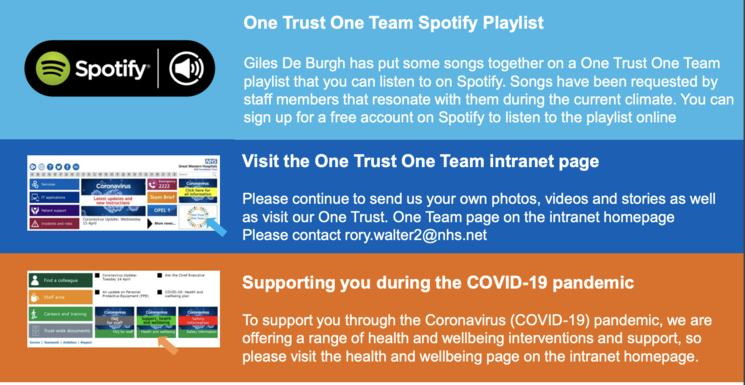 We are also publishing People Stories as part of this programme on our social media and we have just launched a One Trust One Team Staff Newsletter that will be published on a regular basis.
We believe this programme enhances our family/team ethos and gives an insight into work across the Trust and how COVID-19 has impacted.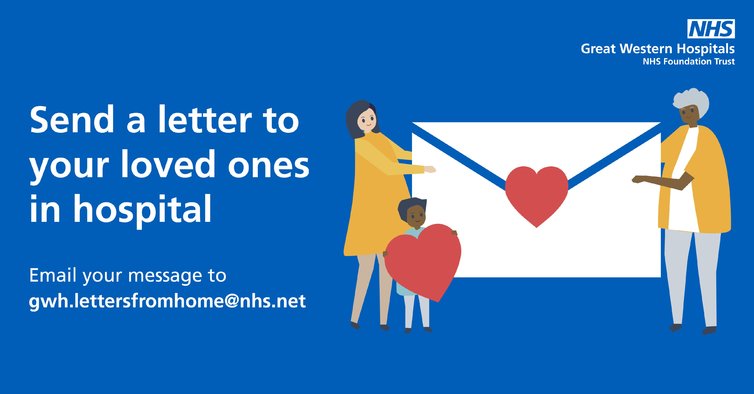 - We have also created an initiative called 'Letters from Home' - this allows patients the opportunity to receive letters from loved ones. This has been published on our social media and has so far been very successful.