Recognising it is a busy world in our wards and departments I created a monthly message sent to all our FAB patient experience champions.
Each monthly #FABFact brings a new element or new piece of information relating to Patient Experience along with a ready-made solution or improvement that staff can simply 'grab and go' to implement in their areas.
For example:
One month was all about Noise at Night so as well as some general information we included an audit tool so they could review their ward and a poster they could print out; another month was all about keeping relatives update and included a 'sharing information' sheet for patients notes and a password reminder label.
We have also started to include a #FABFact Staff Noticeboard Share - a ready made notice to pin up in staff rooms.
The whole aim of a 'grab and go' approach is to help and support staff to take improvements forward at local level in a facilitated way.
Topics to date include:
*Noise at Night
* All About Me - hospital passports
* Keeping relatives update
* #WMTY
* Difficult phone calls
* Schwartz Rounds
* Counting Compliments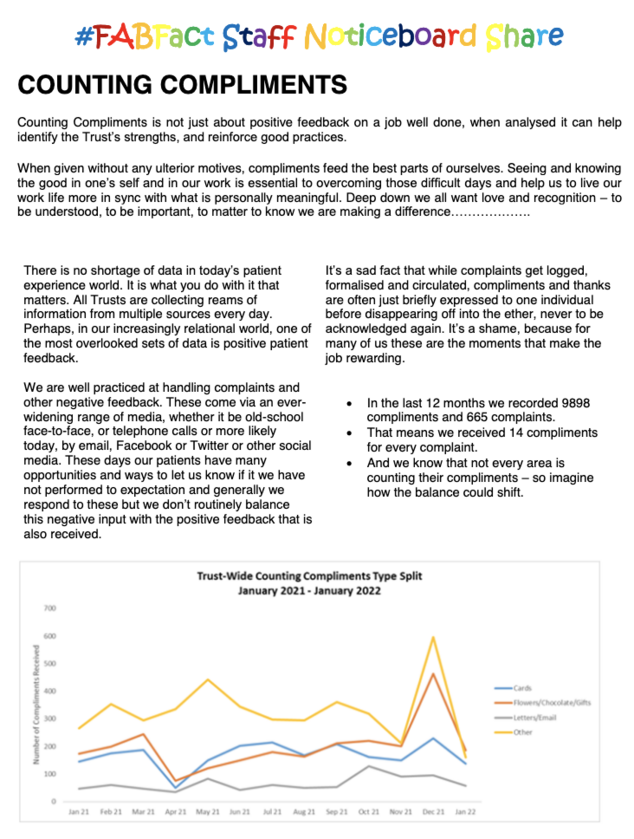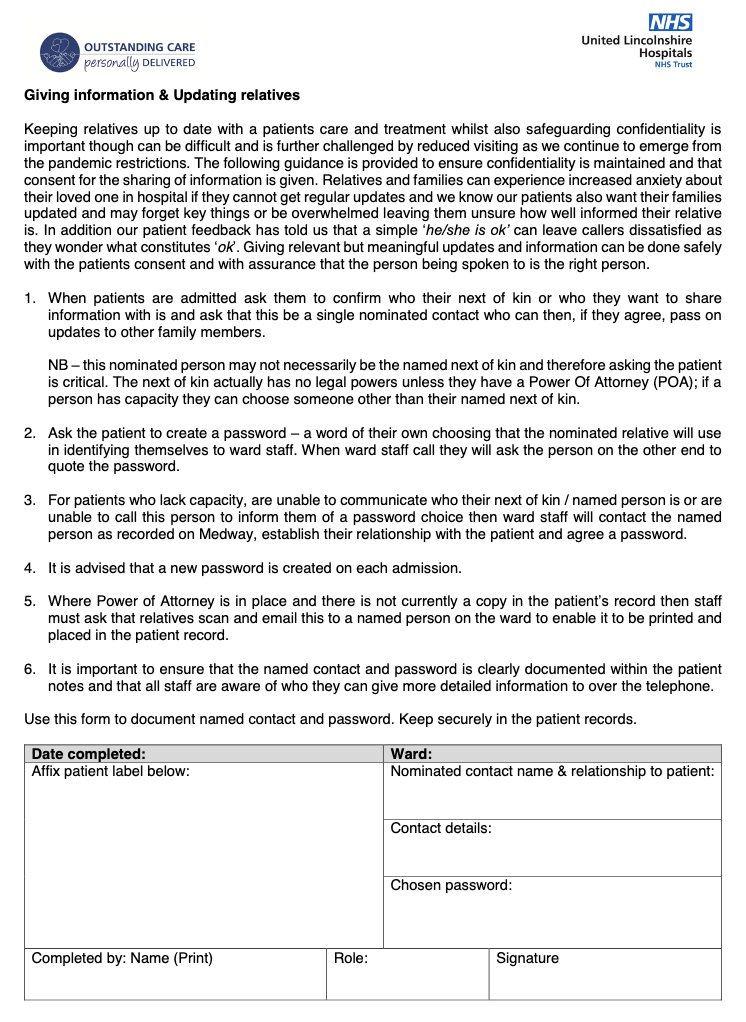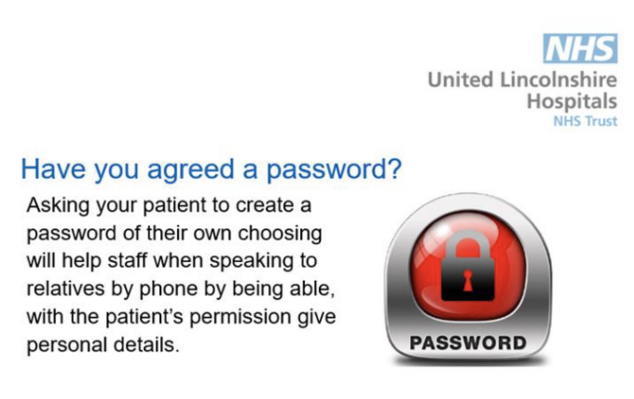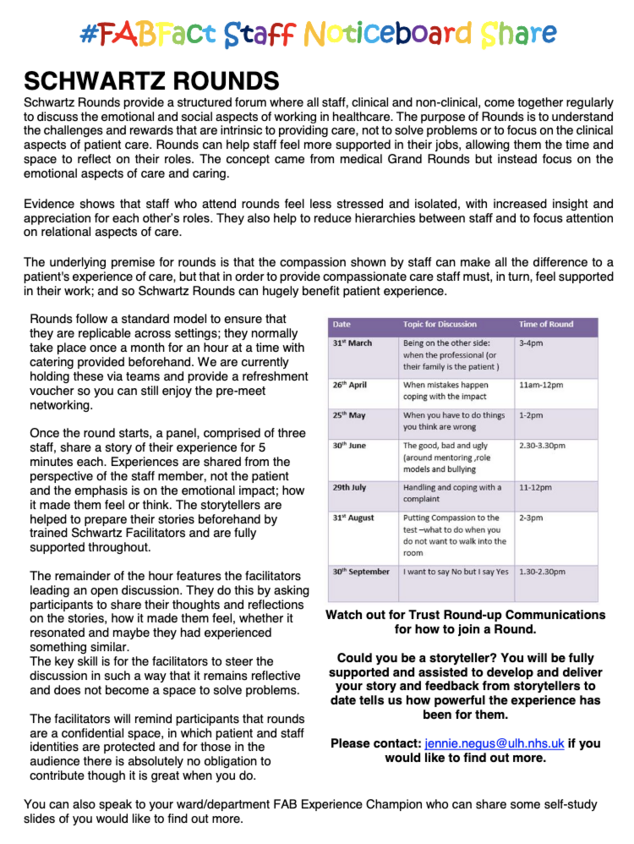 I am happy to share :) [email protected]
You can find all the resources to download and pinch with pride Here, Sharing-information-with-relatives-May-2021. Patient-password-label. FABFact-Staff-Noticeboard-Share-Feb-22 FABFact-Staff-Noticeboard-Share-Mar-22.