Every organisation, department and ward is at a different stage in its quality improvement journey.

Princess Alexandra Hospital (PAH) has participated in Change Day activities for the past two years and have formally embraced it as a key element in their Trust wide quality improvement strategy.
In Year 1 they focussed on empowering staff to pledge to make changes and last year their focus was enabling staff to write up and share their change improvements.
They have assessed the impact of the last two years within the Trust and wrote this short Report Summary which they shared with us.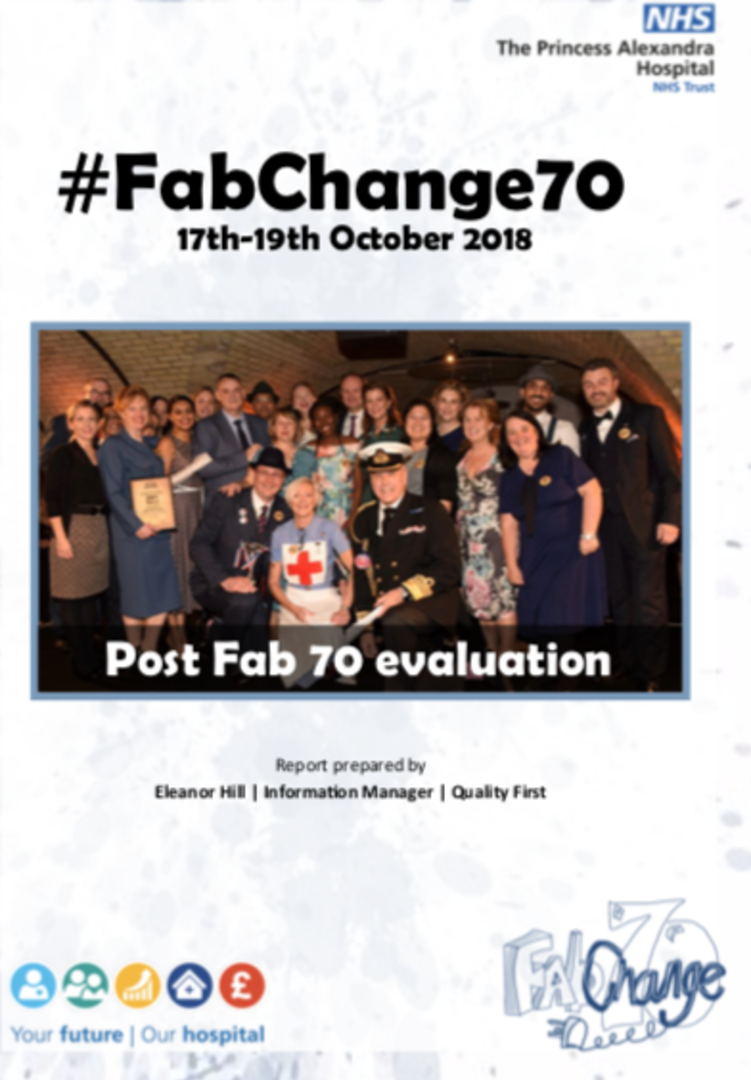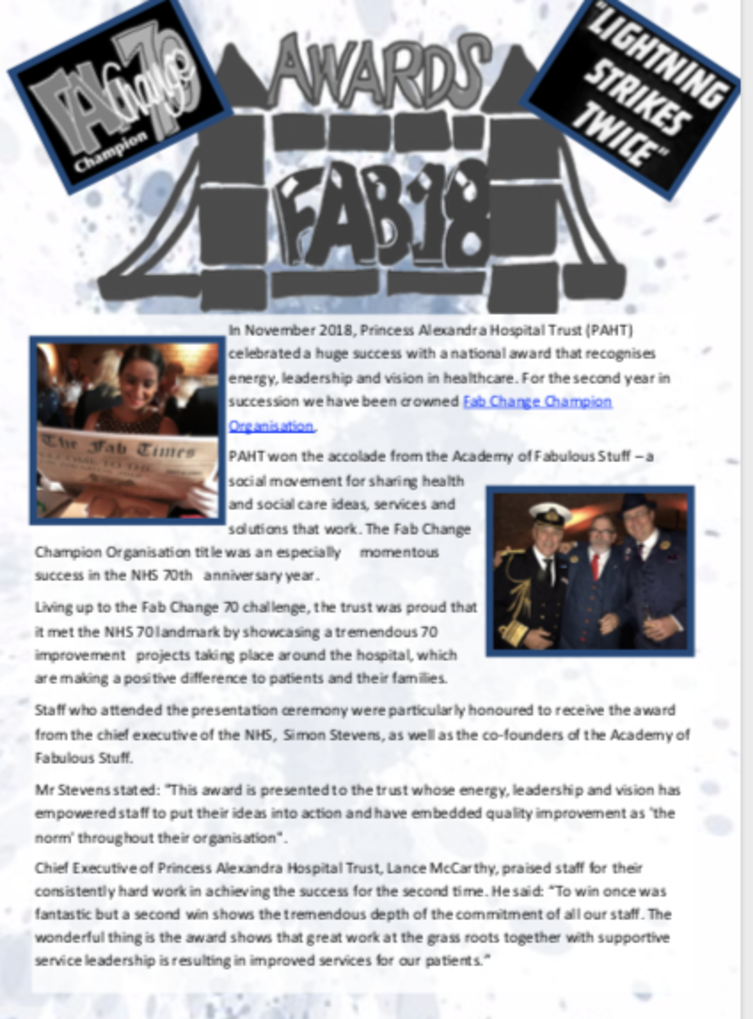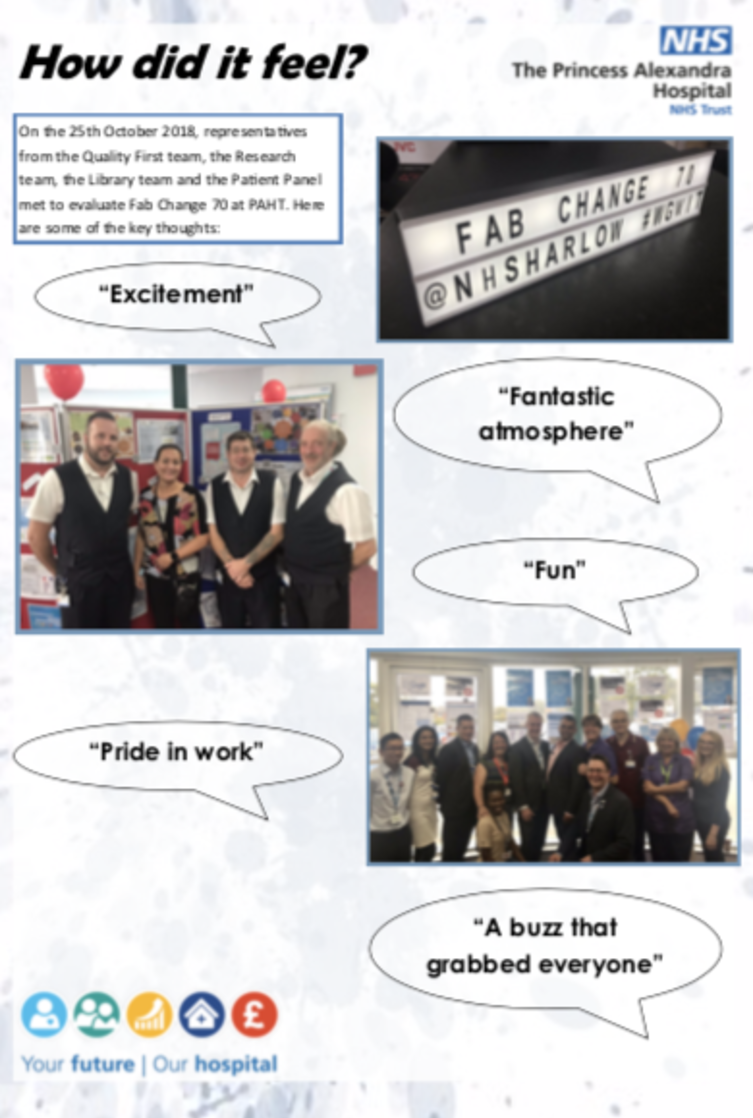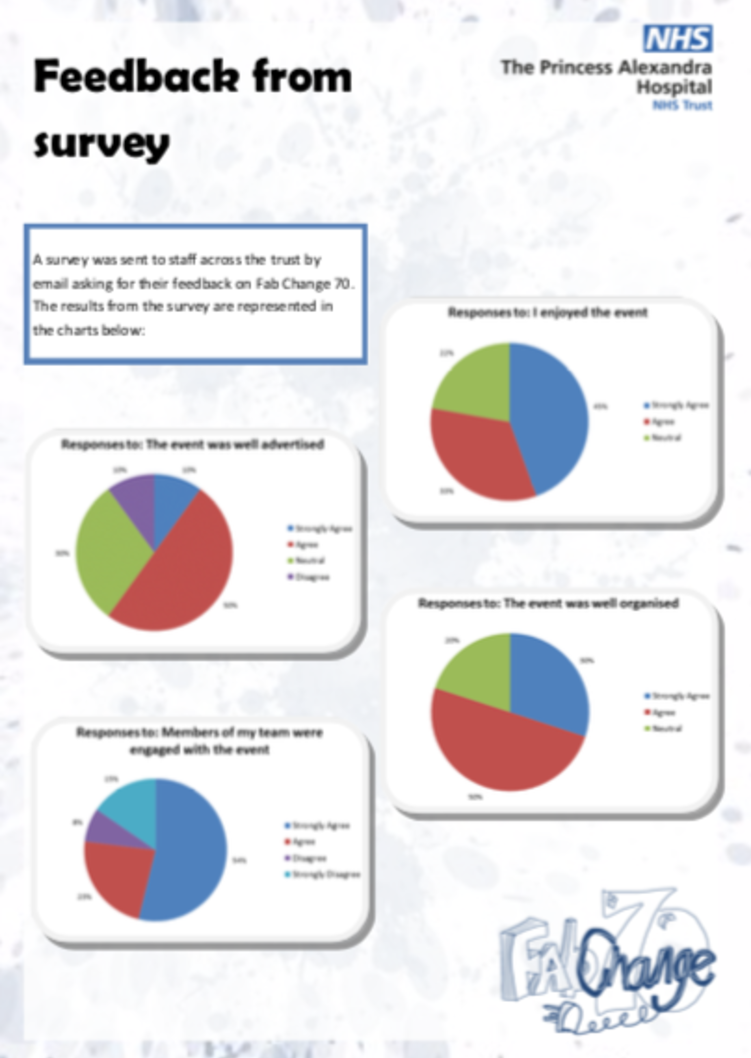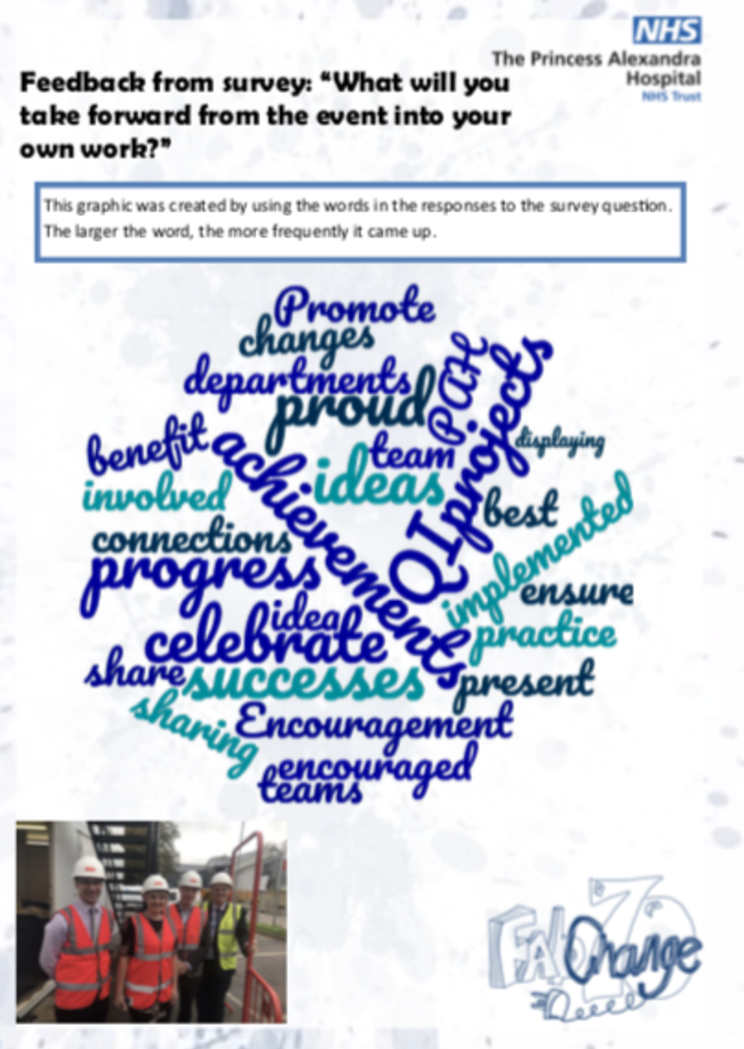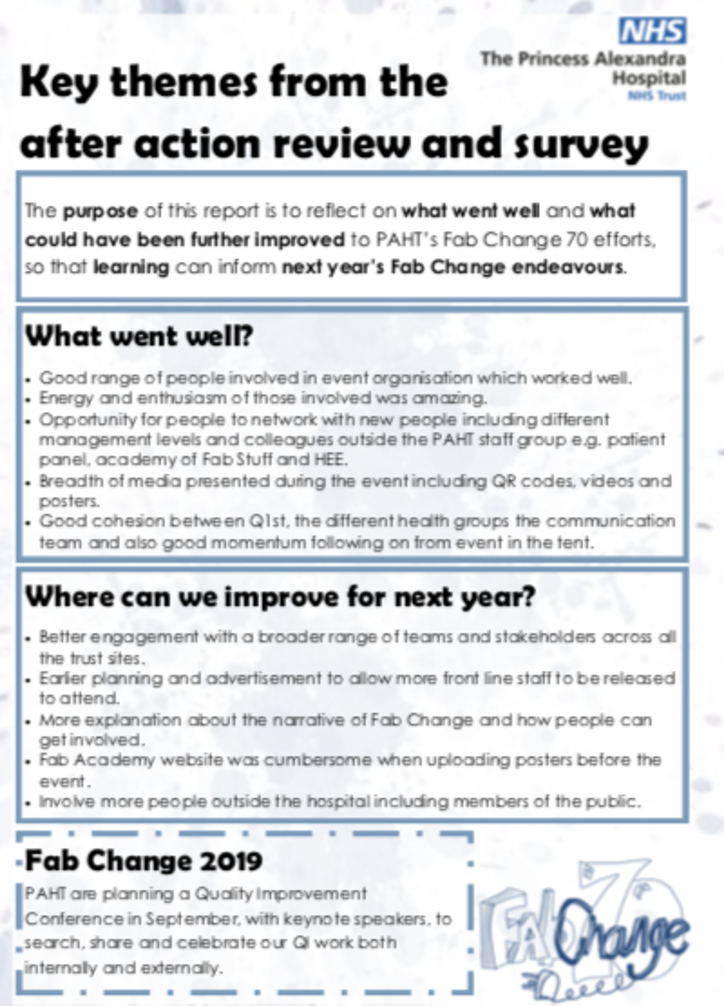 As you can see PAH has already begun to think about how they can do things differently this year to engage and support even more staff to make changes and improvements to their services, improving both patient and staff experience. This mind map represents their thoughts and ideas already.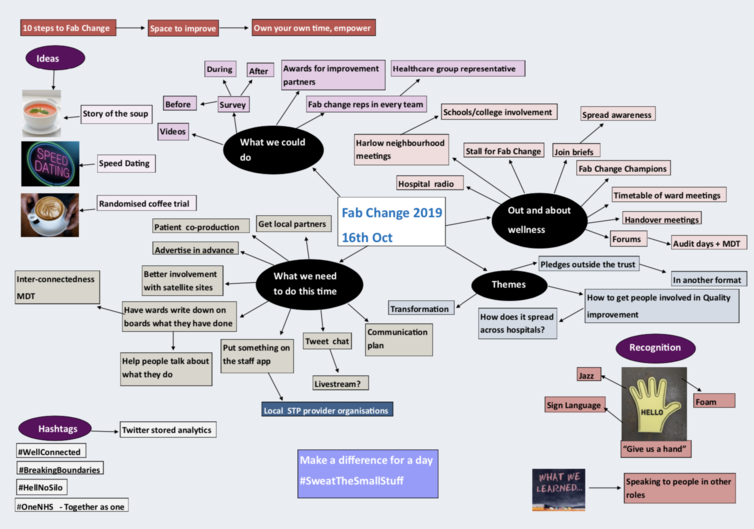 PAH have metaphorically thrown down the gauntlet to other Trusts and organisations - 'this is how we do it - can you do it better?'
Despite their metaphorical challenge, they are more than happy to discuss with you their fab change journey to date, and you may contact Robbie Ayres, who is Deputy Director Quality First at PAH [email protected] and one of the most helpful and empowering individuals I have had the pleasure to meet.