Chris Green (Head of Information - ECIST) and Dan Boden (Emergency Medicine Consultant, ECIST Clinical Associate & GIRFT Emergency Medicine Advisor) talk through ECIST's emergency department demand and capacity staffing tool on the webinar on link below.

The emergency department staffing demand and capacity tool has been developed by ECIST. It has been designed to support hospitals to understand the functional capacity within the emergency department.
The tool is NOT designed to be a performance management tool, relating to individuals productivity. It is however, to be used to give an honest reflection of current practice.
Evidence shows that there is significant variation in the time to see a clinician by time of day and day of the week. Additional data illustrates the impact on patient safety and outcomes for patients with an elongated delay in ED.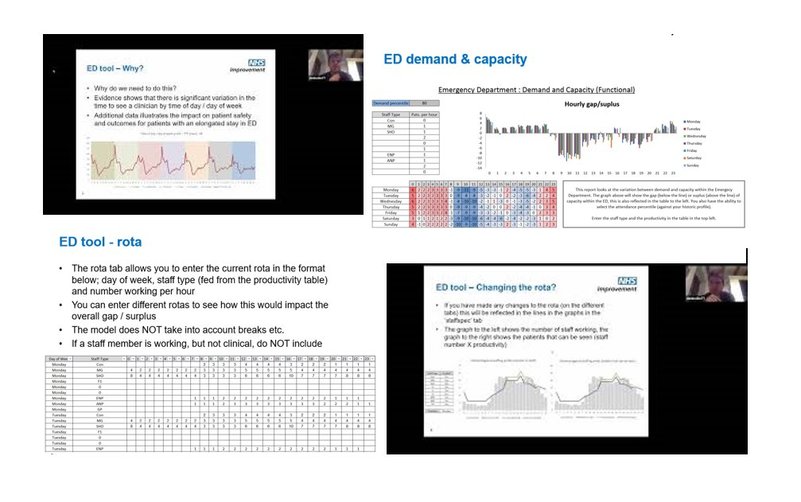 Listen to the webinar, delivered by Chris Green (ECIST Head of Information) and Dr Dan Boden (Emergency Medicine Consultant) at the link below
www.youtube.com/watch?v=ps0LH9t-x_U
Access the ED demand and capacity tool here
for more information, and help in using the tool, contact:
Chris Green: [email protected] Twitter:@chrisgreenNHS
Dan Boden: Twitter: @DanBoden1