This submission describes the journey that east Kent has undertaken to deliver more acute level care in community settings.
Originally and initiative set up during the COVID-19 pandemic, to safeguard older adults from having to go to hospital for fear of contacting COVID, this has now been embedded as business as usual.
Click on the image to read and download the poster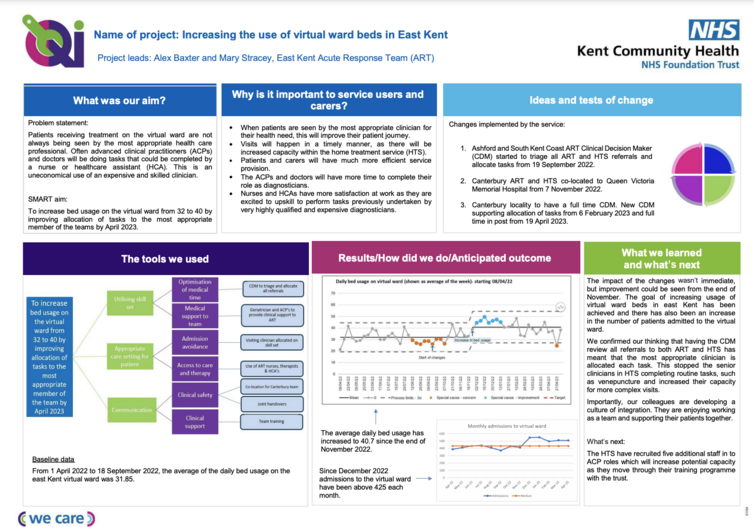 The model of delivery has not only expanded but has become more integrated across different organisations, utilising NHSE Virtual Wards funding.
There has also been significant impact; increase in quality of care as well as supporting the system to reduce acute admissions for the over 75yrs +.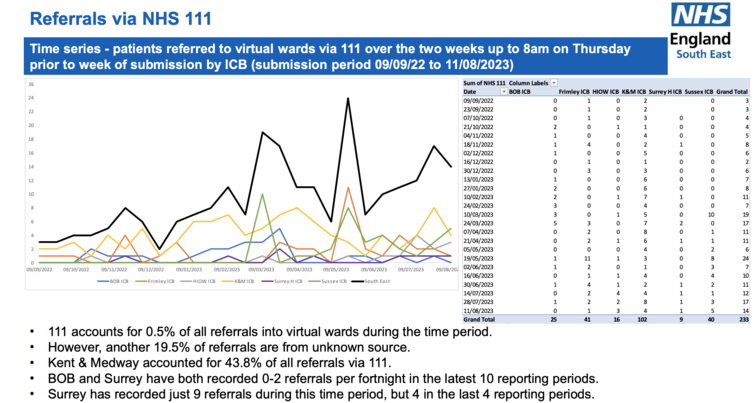 T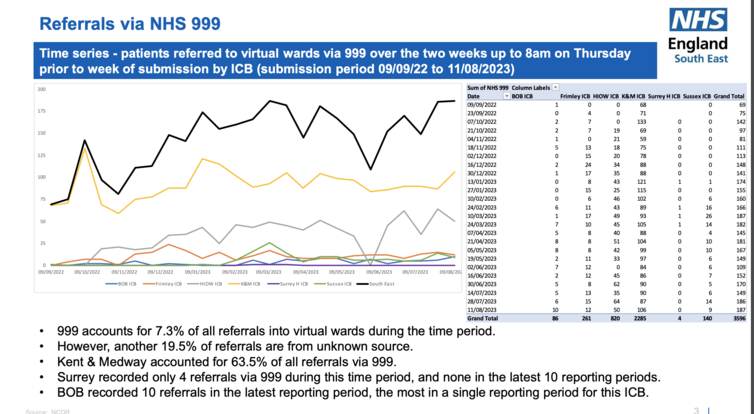 The model is now being used as a blueprint for other initiatives as part of the development of Integrated Neighbourhood Teams.
You can read more about the benefits and the learnings from the team by clicking on the image below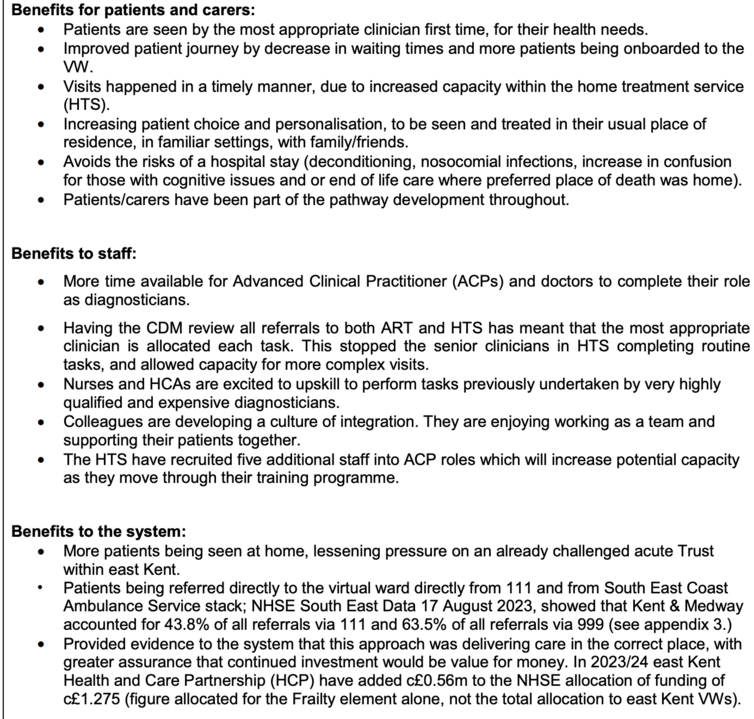 Click on the image below to read and download the full virtual ward evaluation Report