Late last year, we posted this FAB share about our plans at United Lincolnshire Hospitals NHS Trust to create treasured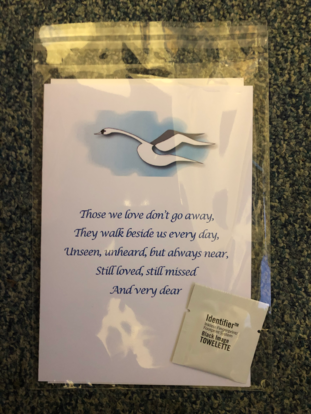 moments handprints for our EOL patients and their families by late spring 2020.
It became really important to bring forward the implementation of the project up with the current restrictions on visiting due to corona virus.
We know that many wards and units are finding it difficult and upsetting when caring for our patients who are EOLC and then also caring for their absent loved ones/relatives at this time.
We have finally been able to hand make 1,000 packs which include:
· CARD
· Inkless coated paper & Inkless towelette from www.savethemoment.co.uk
· Instruction sheet
This week a ward who knew about the project contacted me as they wanted to use a treasured moments pack.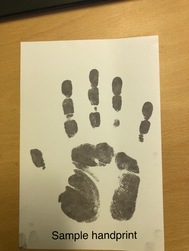 Following the patient's passing, they then utilised the hand print scheme to make what turned out to be the most beautiful hand print cards for the family.
Inside the cards, they also put the forget-me-not heart shaped seed card and a personal message was written to the family.
It was a very emotional time for everyone that day and there were lots of tears. The nurses would have comforted each other with a hug and not being able to was especially hard.
The family were eternally grateful and they know that they can now hold their mum's hand at any time.