Recognising just how tough it was going to be for patients being isolated from their families - and families being isolated from their loved ones we came up with the idea of a Family Liaison Team to act as the conduit between patients and families.
Operationally we have hosted this within our chaplaincy service (in case families need some additional pastoral support) but it is run by our volunteers.
We have an identified space and a phone – phone numbers set up and advertised as per the attached. We then have a rota of volunteers to man the phones and then to take messages to the wards as they come through.
Our volunteers are trained in general IPC but have been fully briefed and instructed in terms of COVID precautions. We have introduced place based PPE so they all know to put on masks etc. at the point of arriving on the wards and they are all in volunteer polo tops and are instructed to change when they get into work and change before leaving – much as we expect staff in uniform to.
We 'lost' quite a few of our regular volunteers due to their being high risk or self-isolating but have also received a host of new enquiries (over a 100) so are in the process of recruiting them specifically for our new team. Plus I put a request through to the GoodSams national initiative and have so far had 4 new people join us.
Our team also receive property to take to relatives – with some restrictions – again outlined in the attached. We have developed as we go as is expected with such things and have relaxed some of the permissions such as non-perishable snacks.
Our letters to a loved one is the work of my patient experience manager and fellow FAB Ambassador Sharon Kidd and she has shared this here too – it is proving really popular and incredibly emotional. It's essentially an email address – families send a letter via email and we pint it off and take it to the patent – in some cases reading it to them.
And we have been given 50 plus iPads and enabled them with FaceTime and Skype so if people don't have access to a smart phone we can support families to have a video call – we have trained our volunteers and developed a simple user guide – and yes we have covered off the IG issues too such as ensuring previous phone numbers are deleted or hidden from view.
With the volunteer response we have had we are now rolling out to weekends.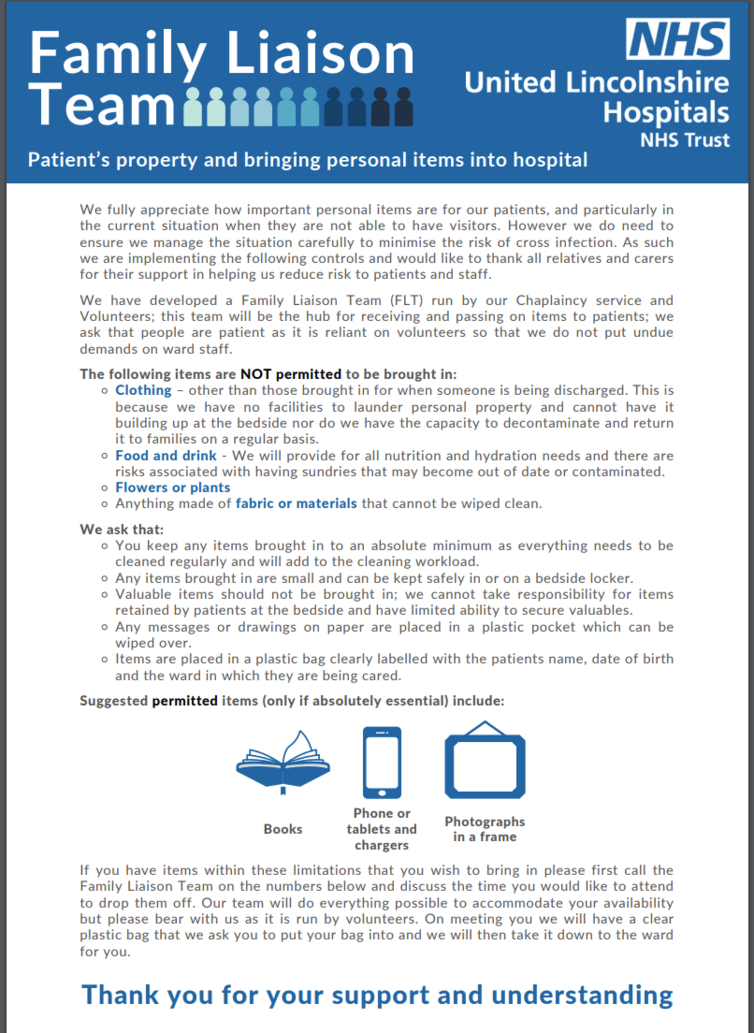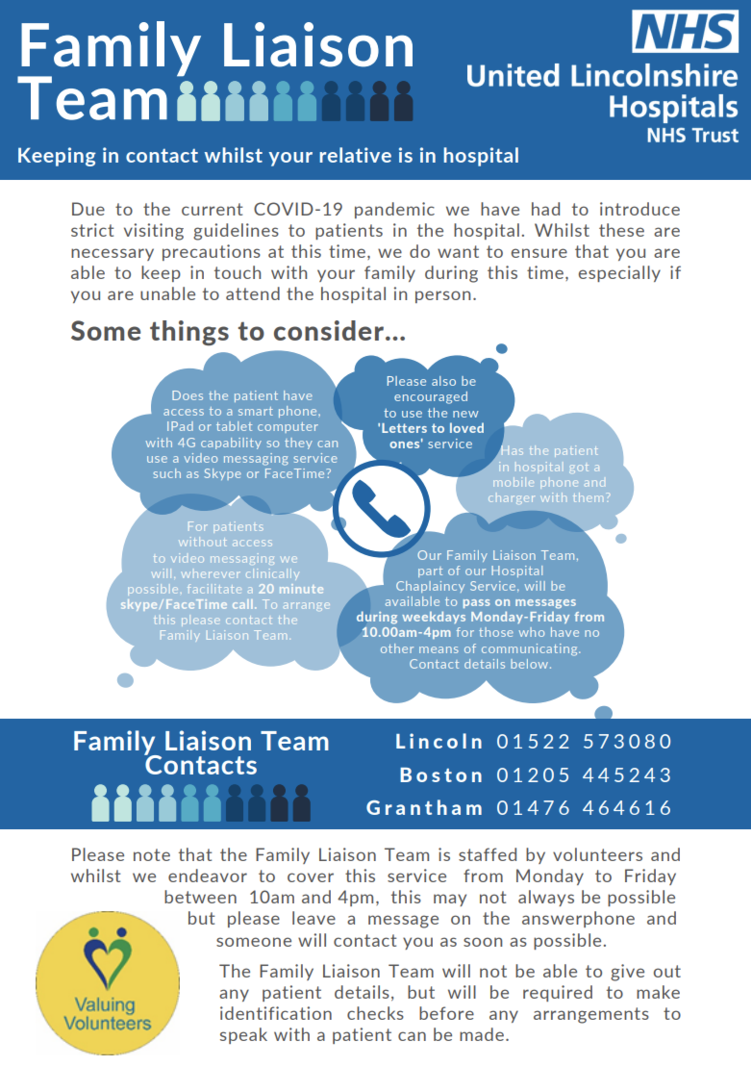 You can read more about the project here