BACKGROUND: Gallstone related disease accounts for approximately 1/3 of emergency general surgery admissions/referrals; management of these patients varies widely across England.
Evidence suggests that treating gallstone disease with Laparoscopic-Cholecystectomy (Lap-Chole) within 8 days of admission is the best approach for many patients.
Not delaying lap-chole also has wider benefits including a significant association with shorter length of hospital stay, fewer gallstone related complication, fewer costs to the NHS and greater gains in Quality Adjusted Life Years.
METHODS: Between July 2019 and December 2020, Royal Bournemouth Hospital, along with 22 other sites, participated in the 'Cholecystectomy Quality Improvement Collaborative – Extended Reach'.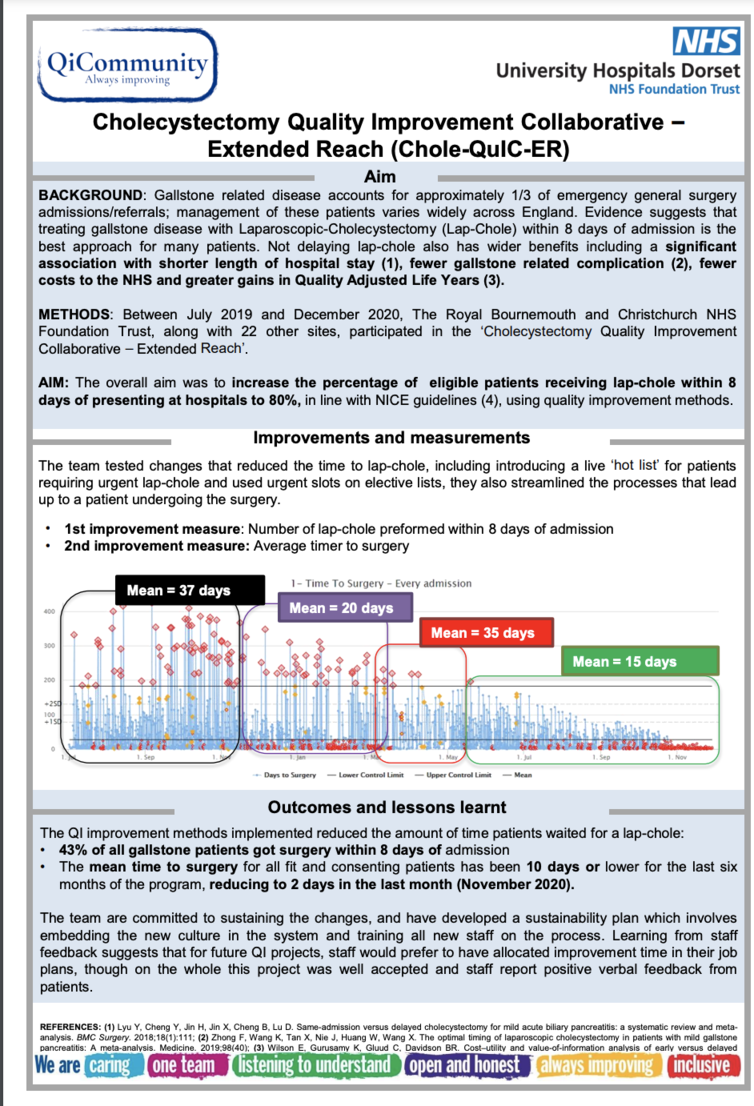 You can read and download the poster HERE