In March 2018, Navenby Ward cared for a very special patient who was to touch our hearts and change our lives forever.
George was a 16 year old boy with Learning Difficulties, epilepsy and mental health issues. He was not our usual patient, Navenby Ward specialises in Diabetes/Endocrine and Acute Adult Medicine. George was a character, full of energy and every day was a challenge not only for him but his family too. We adapted his room to his needs, making him feel safe and at home, but what George loved was being outside in the fresh air, collecting feathers and expressing himself .. loudly!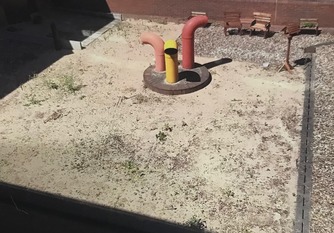 George was with us for 45 days, we celebrated his 17th birthday, saw him at his lowest and highest points. George was infectious, his smile, his laughter and his hugs filled our ward with lots of happy memories. Unfortunately, Navenby Ward had no garden area for George and this got me and the team thinking....
With the support from his family, friends and a lot of fund raising we decided to create a garden in a derelict space next to our ward, not just for our patients, but all patients, family and staff to escape, if only for a few minutes.
The project saw my team work together to raise funds, we received donations, funding from Green & Sons and other local small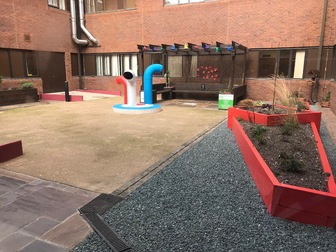 business. Our design became a reality in October 2018, after months of working weekends, building, painting and planting ... "Georges Garden" was completed!
George was guest of honour and he open the garden. "Georges Garden" is blooming and we look forward to seeing our patients and relatives enjoy it over the summer months.
Every patient is important to team Navenby, its just once in a while one makes an ever lasting print on you heart and they make a difference for everyone.