A series of stickers has been developed to help staff wearing personal protective equipment (PPE) to communicate with children while wearing masks and visors.
Professor Dame Lesley Fallowfield and colleagues at Sussex Health Outcomes Research & Education in Cancer (SHORE-C), Brighton and Sussex Medical School, developed the stickers in response to a request from Prof Dame Fallowfield's daughter, Carrie Reeve, who is a Community Children's Nurse Specialist in Surrey.
Carrie looks after seriously ill and chronically sick children, and was worried that not only might her face mask and visor frighten some of the children but that they could not see her usual smiley or empathic face when they felt sad.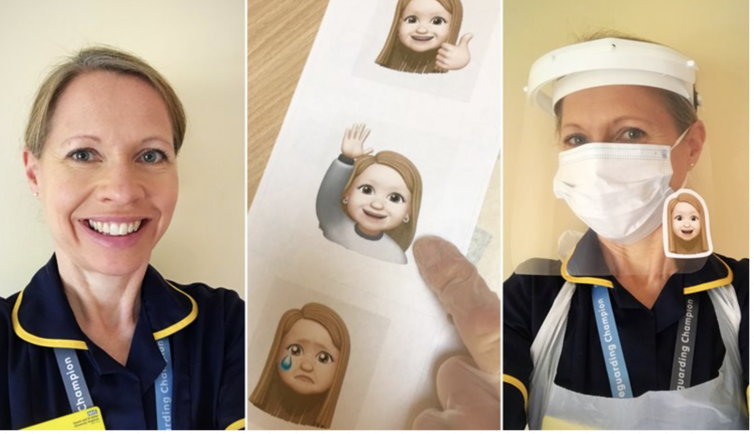 You can find out more about the development here.