In the second #FabTalks, Vanda Carter talks with Chris Pointon, learning more about the #hellomynameiswhich is A campaign for more compassionate care. Chris was the co-founder of the #hellomynameis campaign alongside his wife Dr Kate Granger.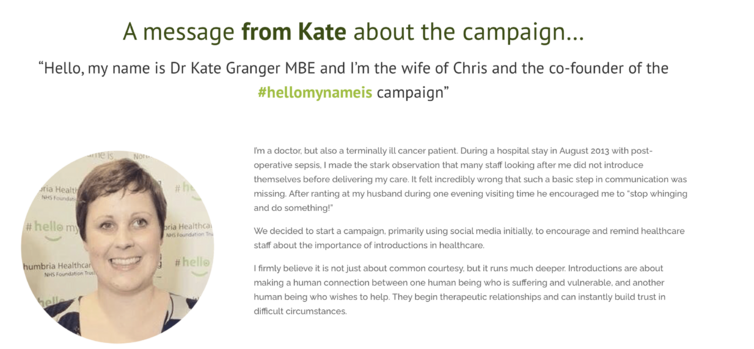 You can read more about Chris and Kate and the campaign here.
You can watch the full conversation with Chris in the video below.


If you'd like to see some examples of #hellomynameis in action you can find shares to the Fab website HERE