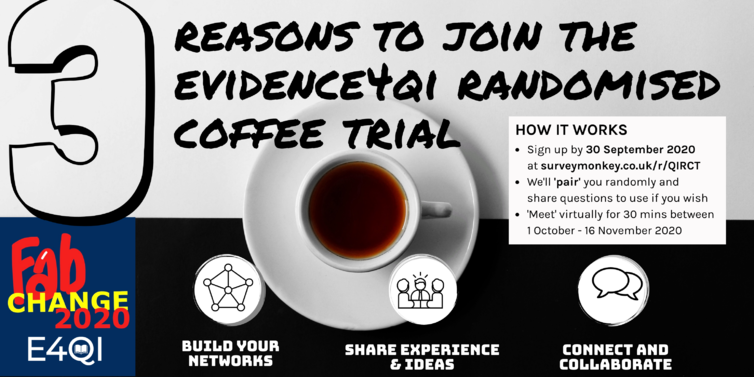 The Evidence 4 Quality Improvement and Fab teams would like to invite you to celebrate #FabChange20 by joining in our QI themed Randomised Coffee Trial during the month of October.
Sign up at HERE by 30 September 2020 and we will randomly match you with a coffee partner to meet virtually during October 2020.
The coffee trial is an opportunity to connect, share and celebrate your great QI work and build your network. We'll provide some conversation prompts you can choose to use, or you can just go with the flow!
Make the QI world a smaller place and let's use #FabChange20 to celebrate and share!