Do you, your team or organisation go above and beyond to support the Cancer Workforce?
If so we'd love you to share your case studies, projects and ideas and we will celebrate your success.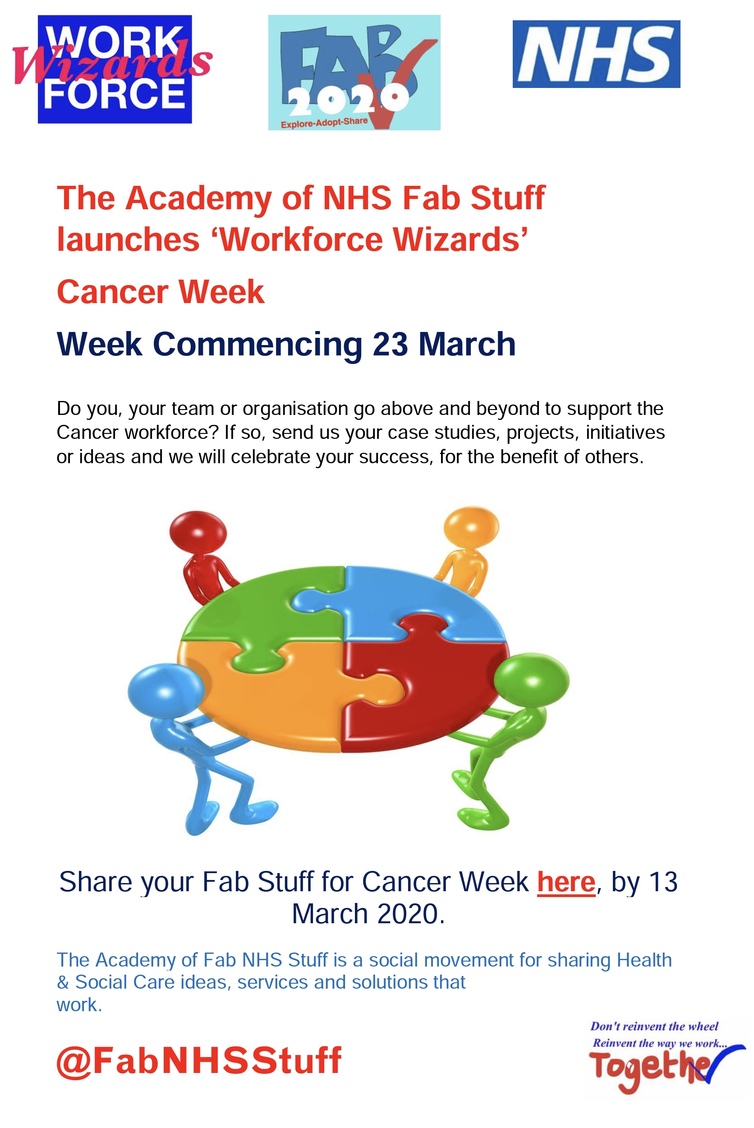 Click here to download the interactive PDF and feel free to share widely within your place of work.