It's been 5 years since the #LittleThings Matter Falls campaign won at the fab awards but the methodology is still helping patient as it is adopted from the acute sector to community rehab wards.
In 2022 Wiltshire Health and Care noticed a rise in falls in the inpatient areas, and while they had a working QIP for several years the enthusiasm and waned. Looking at the improvements made in Gloucester, we had a workshop to see what our "LittleThingsMatter" would be and came up a new 1 year plan.
Click on the images to read and download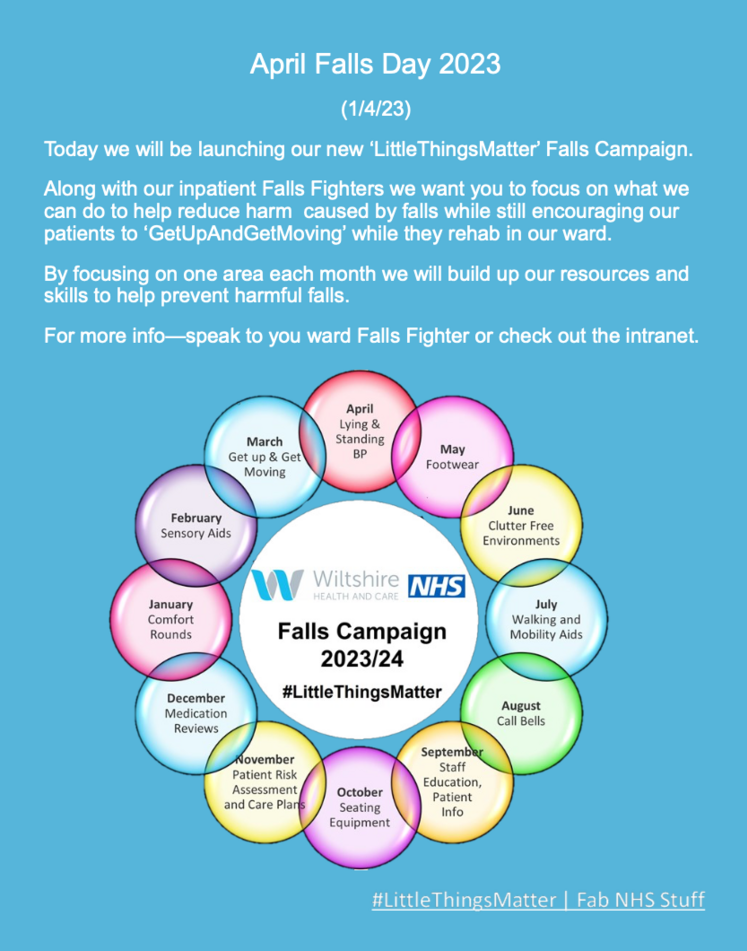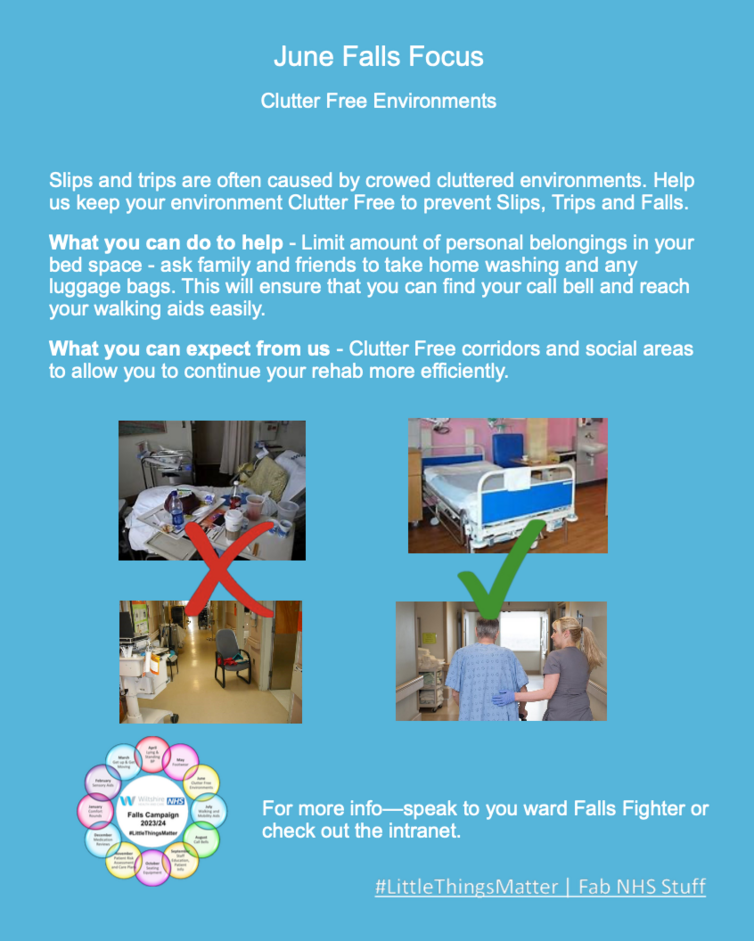 The falls fighter champions had helped deliver this over the last 6 months and we have seen an improvement in reporting, less harm from falls and a wider excitement around the falls campaigns.