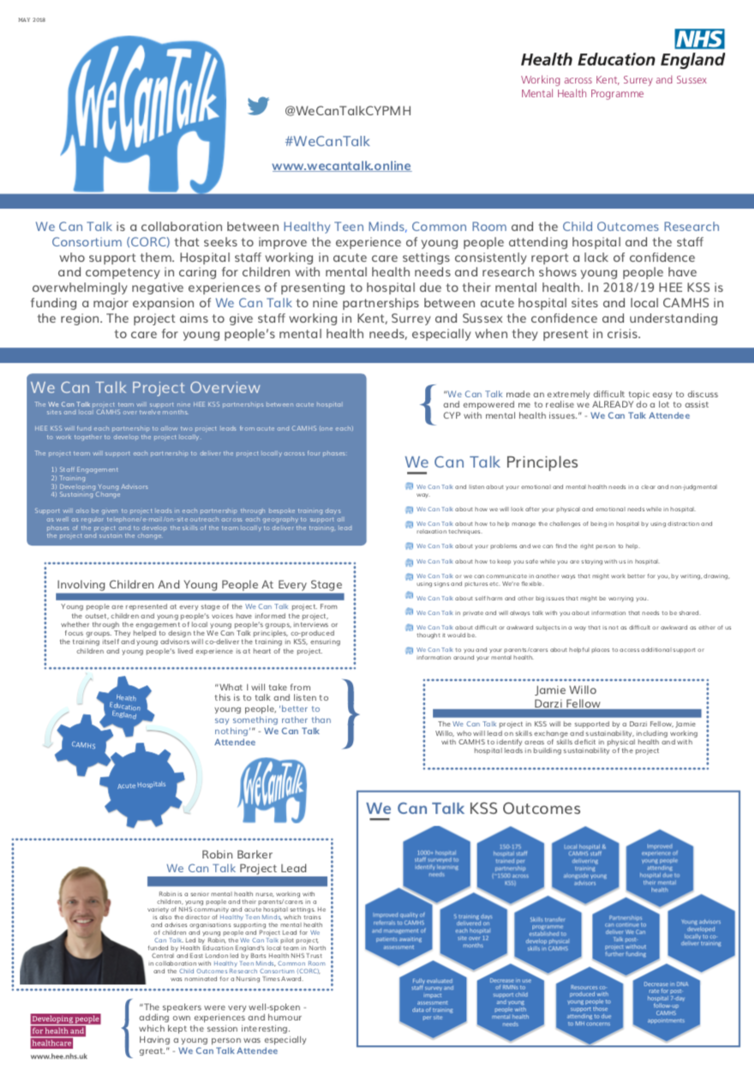 820 adult staff trained in the co-produced We Can Talk Training across Kent, Surrey and Sussex Acute Hospitals .
Breakdown of hospital trusts:
55 Ashford & St Peter's Hospital NHS Foundation Trust
101 staff at Epsom and St Helier University Hospitals NHS Trust
39 Royal Surrey County Hospitals NHS Foundation Trust
111 Surrey & Sussex Healthcare NHS Trust
196 Maidstone and Tunbridge Wells NHS Trust
197 staff at Brighton & Sussex University Hospitals NHS Trust
121 Medway NHS Foundation Trust
Staff trained included: Admin, AHPs, House Keepers/Domestics/ Medical, HCA, nurses and midwives, social care workers and healthcare students.
Feedback demonstrates as a result of the training delegates had significantly improved their confidence in supporting young people with MH difficulties and talking about emotional and mental health needs. Their confidence levels and knowledge also improved when supporting young people in a crisis, responding to self harm and signposting/referring children and young people to access mental health support.