The COVID-19 'lockdown' had a major impact on how children in care, kinship; care or adoption could keep in touch with their birth families. Government guidance set out the expectation that family contact plans for children in care should continue, but that contact, or 'family time' would need to take place virtually. A rapid research project (commissioned by the Nuffield Family Justice Observatory, and carried out by Prof Beth Neil and colleagues at the University of East Anglia) was carried out in order to find out what means children social care agencies were putting in place to support children to keep in touch with their birth families, and how this was working—especially for children. The use of digital forms of contact also offered the opportunity to understand more about whether these means of contact could be a valuable option for some care-experienced children, even after the pandemic is over.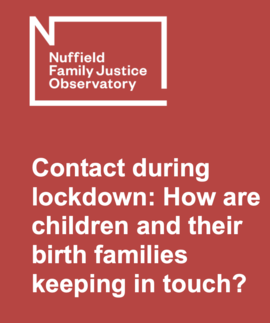 This presentation will draw on learning from the rapid research project. It will highlight the positive work that social workers carried out to enable children to maintain a sense of connection with their birth families when physically separated because of the lockdown. This included the rapid and creative use of video calling, to adapt this communication method to the needs of children of all ages and abilities. The switch to digitally mediated contact had a number of unexpected benefits for children and their families. For example, some children and young people enjoyed the new way of communicating, and the flexibility it afforded. Foster parents became more involved in children's meetings with their birth parents, building understanding between these key adults in the child's world.
The research also highlighted the problems that a lack of physical contact could create for children and their families, and the second part of the presentation will talk about how one agency, North Yorkshire children services, were able to reopen the possibility of face-to-face contact for children who most needed it, whilst continuing to protect children and their birth and foster families from risks of infection. This learning has resulted in a new more flexible approach to children's family time in the local authority, through the incorporation of digital methods into the range of options for children to stay in touch with important people.
You can read the _lockdown_rapid_research_briefing_paper_ and find the full report HERE.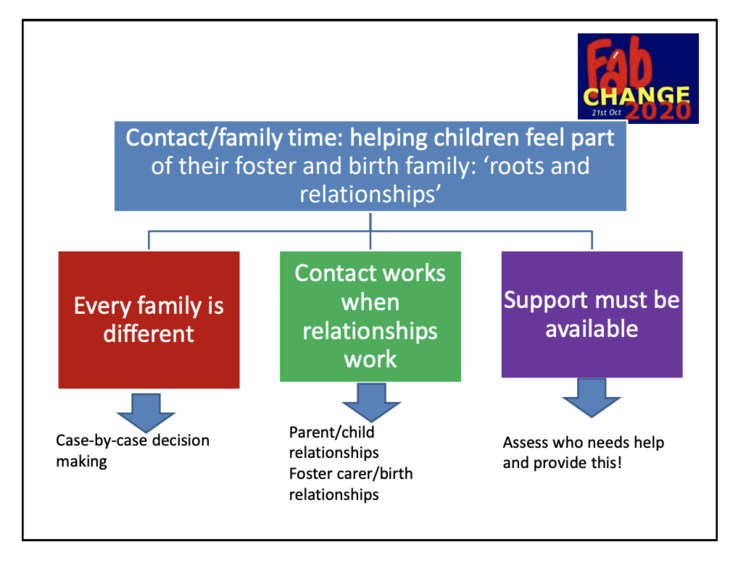 You can read the full presentation HERE