NHS England are currently encouraging people who are identified at risk of Type 2 Diabetes to refer themselves onto the programme via the Diabetes UK Know Your Risk Tool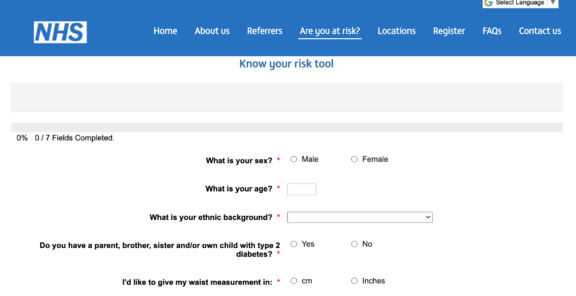 and join a free online programme to help them reduce their chances of developing the condition.
The NDPP has had huge success nationally.
It works with people as individuals and helps them choose a healthy lifestyle and a manageable exercise routine that will work around the rest of their day-to-day commitments.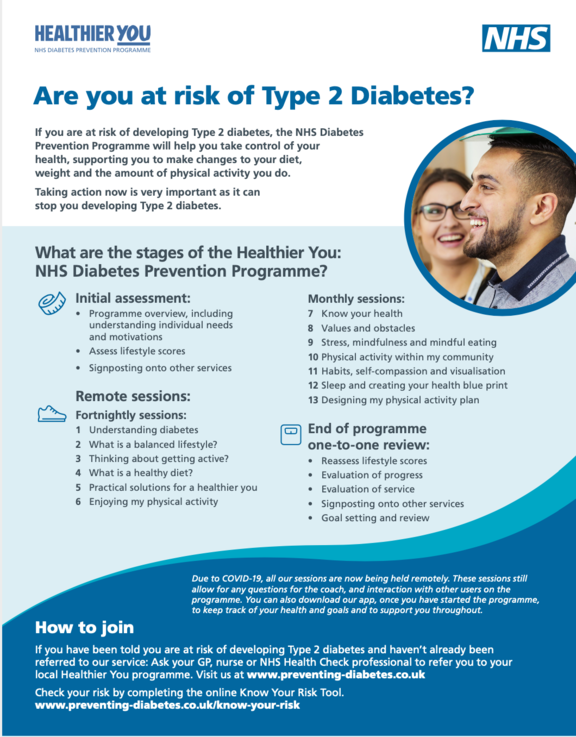 If you'd like further information please contact