To implement the Nervecentre Emergency Department (ED) dedicated solution in
Adult and Paediatric ED's at The Princess Alexandra Hospital NHS Trust.
Ultimately this project was about improving patient safety, patient experience and patient outcomes.
The module and functionality enables us to address concerns raised by our clinical staff and by the CQC.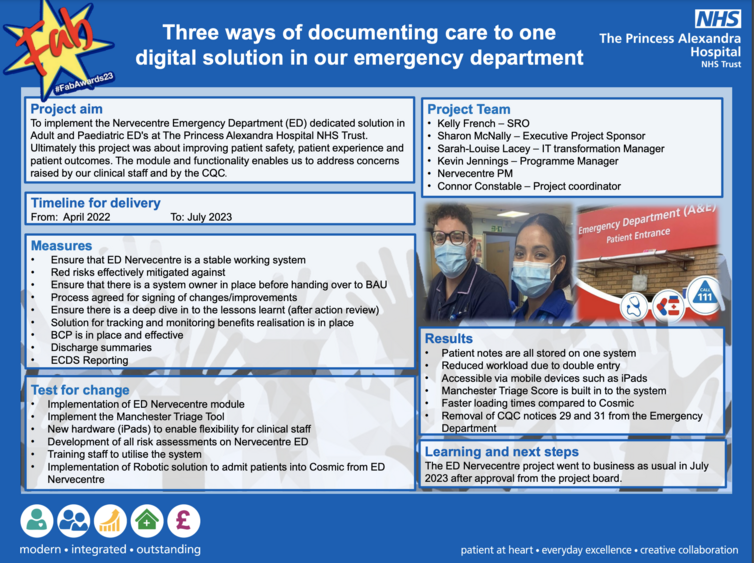 PAHT-Emergency-Department---digital-documentation---September-2023.pdf