The Somerset Emotional Wellbeing (SEW) podcast is a free HSJ Award 2020 shortlisted show hosted by Dr. Andrew Tresidder and Dr. Peter Bagshaw.
There are 79 free episodes now with just over 25k global listens
Each weekly episode features a different topic related to mental and emotional wellbeing and the doctors are frequently joined by special expert guests.
This free library of on-demand resources is aimed at the health and care staff and people of Somerset and beyond; the advice and guidance provided should apply to anybody who needs it, whenever they need it.
You can listen to the SEW podcast free now on Spotify, Apple Podcasts, Google Podcasts, Amazon Podcasts & more (or through your non-Internet Explorer browser at the link below); just search for Somerset Emotional Wellbeing online or wherever you get your podcasts to listen now for free.
Please like and subscribe for free, new weekly episodes the moment that they're released!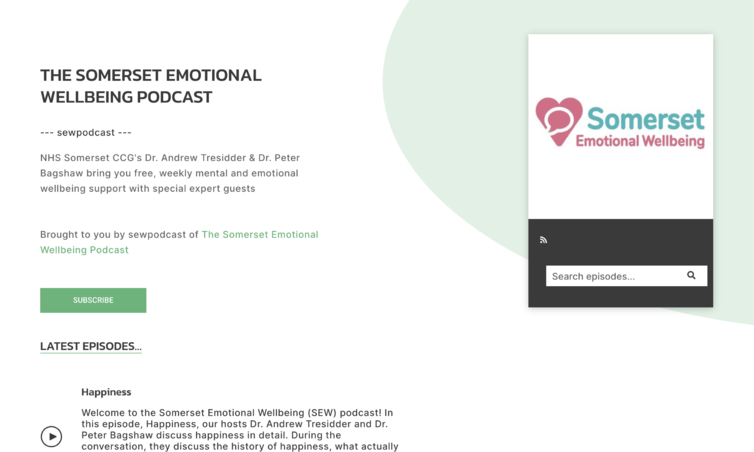 https://somersetemotionalwellbeing.castos.com/
We have listeners from all over the world and would love to hear from you! You can find all episodes HERE
Email us at [email protected] with ideas for topics, guest suggestions or just to say hello :)