Background
Sharing what works and what doesn't is something we are passionate about at Taunton & Somerset NHS FT. That's why we get so excited every year about celebrating Fab Change Day. It's a chance for colleagues to share and celebrate the great improvement work taking place across the trust. This year is no exception and we started planning for #FabChange19 in May 2019.
Activities
The highlight of #FabChange19 will be a 'Fab Special' Quality Improvement Grand Round, hosted by our Director of Nursing and Head of Improvement.
In our main 'concourse' at the heart of the hospital we have a programme of activities taking place throughout the day. These activities are open to colleagues and patients and include:
• Showcase of quality improvement (QI) projects and QI stories from colleagues
• Demonstrations of improvement tools including Life QI and display of library QI resources
• Display showing patient journey through the hospital and the different QI projects that are working to improve it
• Facilitated 'improvement' board games and photograph display of operational / clinical managers who are championing QI
• Display helping patients understand how they can get involved in QI
• Quality Improvement 'Drop-in' surgery
Measures
In true QI style we have defined measures for the day. These include: the number of colleagues attending, the number of sign-ups for our entry level Bronze QI training and the number of requests for improvement help received.
Communications
Great communications are important if you want to get a big turn out on Fab day. So our communications team have been involved in Fab planning from the start. Some of the communications activities we have planned to promote #FabChange19 are:
• Prominently positioned posters promoting the Fab Day events
• Articles in newsletters and on the intranet
• Social media posts in lead up to #FabChange19
• Display on PC desktops
• We are also enticing colleagues with food!
Who?
Displays will be created by the project teams, using branding and poster templates provided by the Fab Day team. The project teams are also presenting at the Grand Round using a #FabChange19 structured presentation template.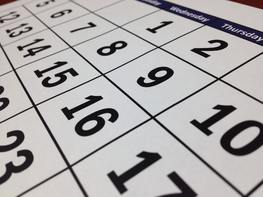 Improvement Advisors will host the QI Drop-in surgery and will be available all day to support to colleagues. The improvement team will man the displays all day and the games will be facilitated by our library team.
5 Top Tips for #FabChange19 planning
1. Look at the Fab website. There are loads of great graphics. It also has contact details for your local Fab Ambassador who can help you.
2. Think through logistics. Once you've decided what you are doing and where, consider what you need (tables, notice boards, drawing pins, blue-tac, bunting, selfie frame)?
3. Get teams on the ground involved so they can share their QI work. Fab is about celebrating the great work of everyone.
4. Communicate, communicate, communicate – get your communications team on board. People won't come if they don't know about it.
5. Take lots of photos and share them on social media using #FabChange19