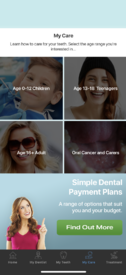 I've recently retired from dentistry and am continuing with my vision to promote prevention in
oral health by developing further my Free eHealth product teeth4life to be funded by dentists.
There is no funding available to deliver the government's policy on prevention is better than cure.
The idea is to charge DCPs a modest monthly fee to promote their services. It uses gamification to encourage better health and highlight oral cancer. The dentist sends an email template with the user's BPE score. The App explains the scores to the user. As 48% of adults do not see a dentist it indicates their oral health, and uses gamification to improve it. Its hoped the public would share the free App, especially as access to dentists is limited by Covid.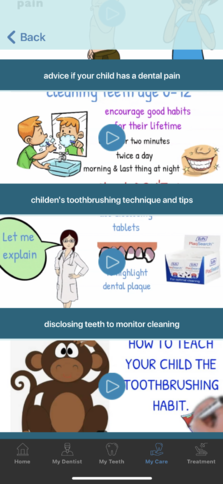 I'm hoping to crowdfund it to make the chargeable template, and the process itself may raise the App's profile. I will also add a section for teledentistry, which would allow DCPs to give oral hygiene advice to the user in the comfort of each others home via the phone, saving money and the planet and freeing up surgery space.
Please download the App to see how it works :iTunes APP link GooglePlay link
Set a monthly reminder to monitor yourself for oral cancer, and possibly weekly for disclosing, daily for interdental cleaning until you develop these healthy habits.
To find my profile go to MY DENTIST, Bristol, teeth4life. This is the section where the dentist can add their own links and market their more profitable elective procedures such as tooth whitening, clear braces, implants, composite veneers, or best of all testimonials.