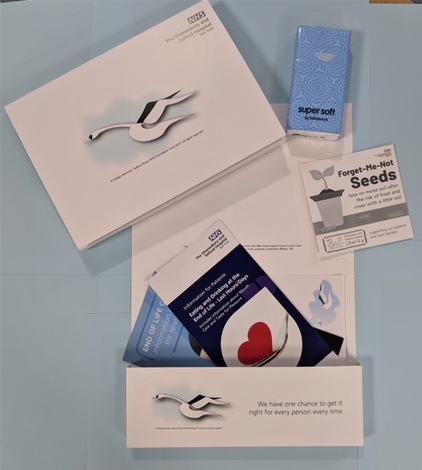 Members of the Palliative & EOLC Team from SaTH will be sharing their fab changes on Fab Change Day 24th of November, we will have a trolley near the hospital restaurant to share our plans to further improve Swan end of life care, it's also an opportunity to say thank you to our wonderful staff who have worked so hard over the last almost 2 years during the pandemic.
We have goodie bags & a big thank you to the Academy of Fabulous Stuff for stickers, badges & for the wonderful artwork donated by Roy Lilley our first prize for the best fab idea.
Please try and have a no email Wednesday on Fab Change Day, we send far too many emails & many don't even get looked at due to workload, why not ring & speak to the person, it's good to talk.
Thank you to the Swan EOLC Nurses, Penny our wonderful Admin & Volunteers for always supporting me as Fab Ambassador to hold an event at SaTH every year.
Thank you, Jules Lewis Swan EOLC Facilitator & Lead Nurse & proud Fab Ambassador SaTH