This booklet was created by the occupational therapists within the Cheshire and Mersey Specialist Perinatal Service.
This resource was created for women with babies or young children to support them in establishing a routine, support their wellbeing and engagement in activities whilst self-isolating during this challenging time.
There is information in here that many families may find beneficial.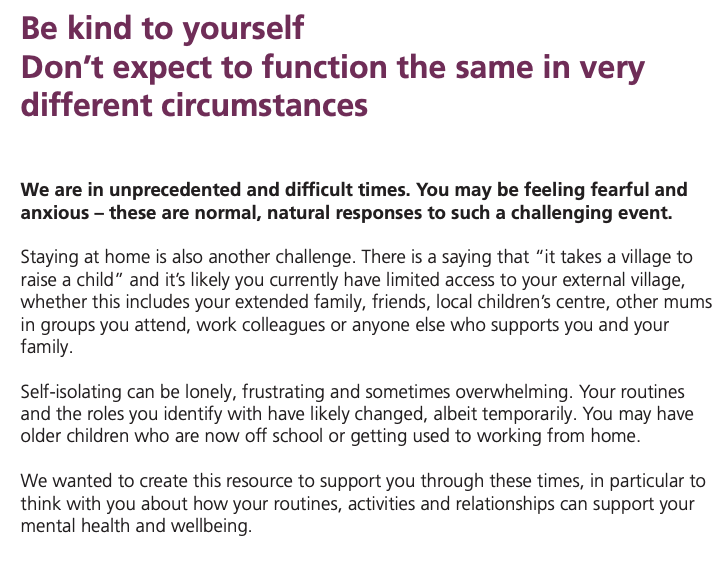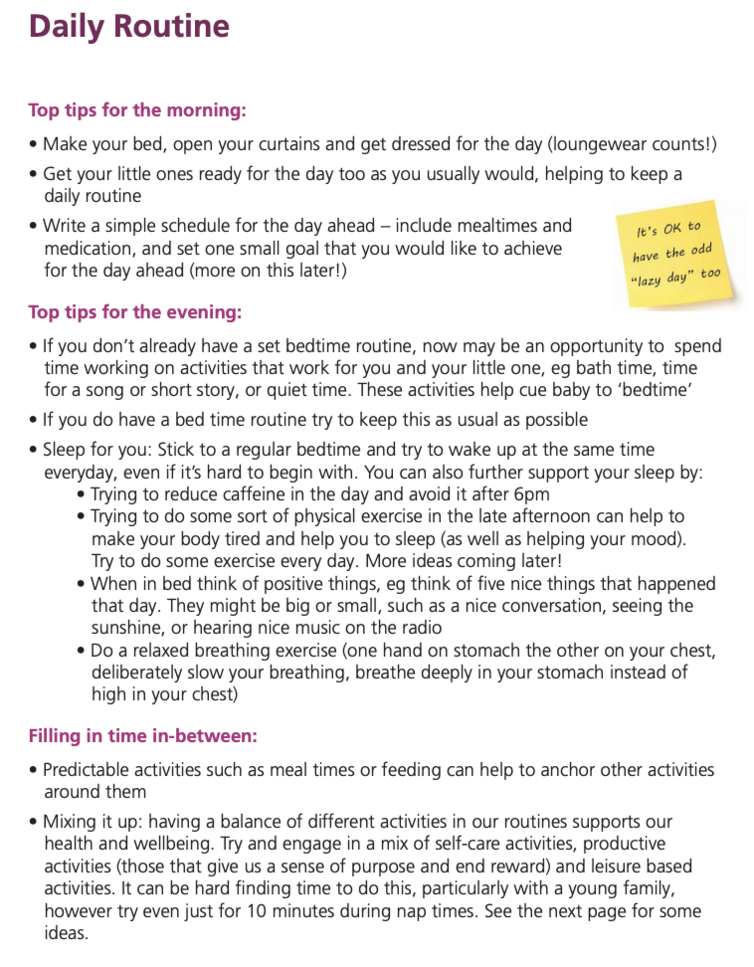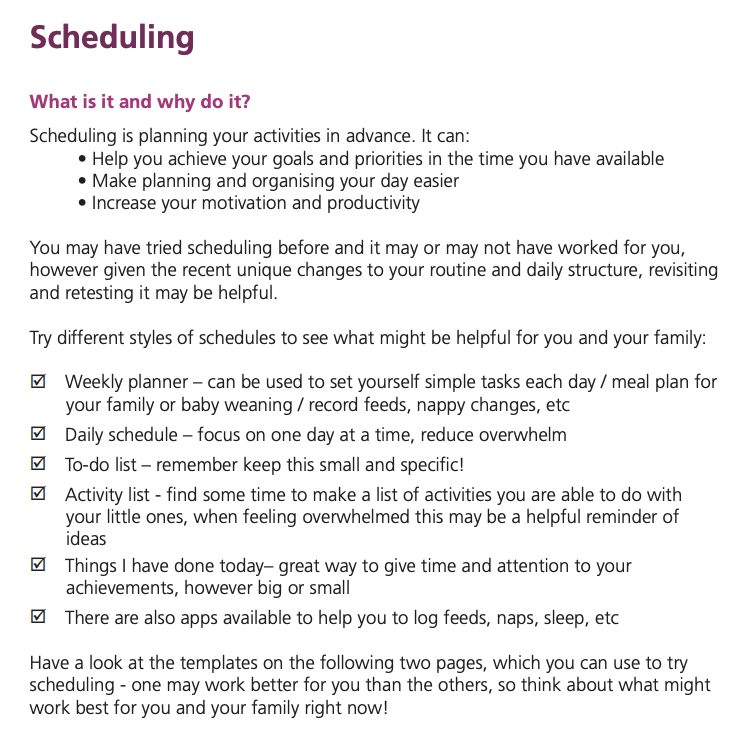 You can find the full booklet to read and download here