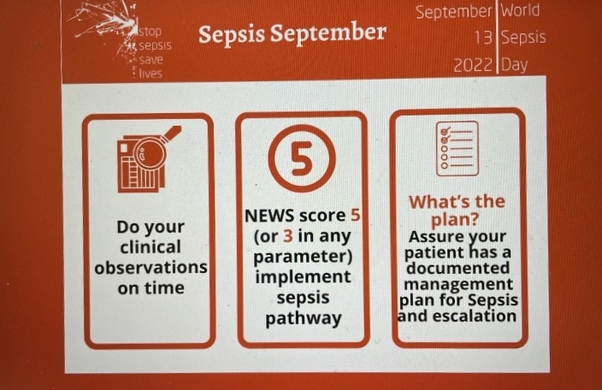 Sepsis September is George Eliot NHS Trust campaign to improve Sepsis care in our organisation.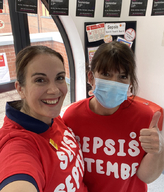 Led by Critical Care Outreach services and Sepsis Nurse, this is a month long campaign with live data feed to all areas.
The campaign is supported by our Executive Board, Patient Forum, and Volunteer services. Diverse professionals have joined in a 'whole organisation approach' to come together with a hunger for great patient care.
The organisation has contributed support for Education stands, data dissemination, Twitter feed with links (&elliot_care) , floor walkers, patient stories, intranet resources, competitions, 'bake-off' , Cycle for Sepsis and much more….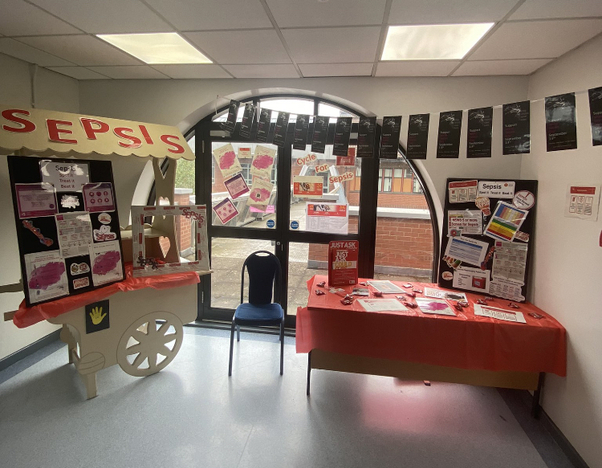 In addition to patient care (heart of what we all do) the Trust has demonstrated the reputation of a great place to work and be part of a 'family work ethic'. We are humbled to witness to William Mead, when his parent speaks to us from the UK Sepsis Trust. Patient stories, real people, real experience drives our EXCEL values.
After September, the QI project will audit compliance to Sepsis Pathway / 6 / timely observations in 1/4 'checks' before repeating in the month of next September again.
We are 'small & mighty' and are drive innovation through listening to staff whilst supporting patient needs. #SepsisSeptember