The focus for the first module #FabChanges22to23 is on reconnecting and recharging - that's why this module launches on the 4th July, the week of the NHS's birthday – there couldn't be a more appropriate time to reconnect with peers, colleagues & teams, a time to say thank you, a time to recharge your QI focus & pledge how you're going to make a change in the coming year.
Module 1
2022 June/July/August – pledging & getting inspired Reconnecting & Recharging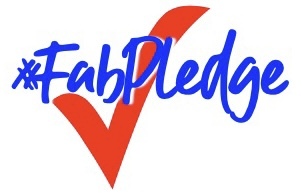 In the next 4 weeks we will be publishing a week of virtual activities happening the week commencing 4th July. There will be live boradcast events and YouTube live short films to inspire you around particular themes. These activities and resources will help you to decide what you want to pledge to improve over the course of the coming year.


What could you do before and during the week commencing July 4th?
Organise a reconnecting event– maybe a team meeting, a lunchtime market place to share ideas
Within your organisation, ask staff what they would like to pledge to change, search across your wards & departments for the service improvements that are happening now that are making a real difference & share these to recharge your teams
Take part in the weeks exciting digital activities which will recharge you & give you plenty of ideas for your pledge
You can find the pledge and FabChanges22to23 logos HERE which you can download to share via social media and within your organisations.
We are developing a simple template to enable you to upload your pledge.
You can send us your pledge template, a video or voice memo anytime from June to the end of August.
Watch out of twitter for the exciting module 1 activity card and earn your first #FabChanges22to23 medal.