The Intensive Positive Behaviour Support (IPBS) Team works with children who have a learning disability and present with behaviours that may challenge. Positive Behaviour Support is the framework used by the multi-disciplinary team to assess, and co-produce a multi-element support plan with families and key stakeholders. The main aim of the team is to prevent hospital admissions for this population.
Following the closure of 11 children's learning disability beds at Ferndene Hospital in Northumberland, mandated by NHS England's Transforming Care programme, our CAMHS New Care Model provided an opportunity to do something different in order to sustain the bed reduction.
A group of clinicians worked tirelessly with operational managers to identify gaps in provision and develop innovative solutions to address them. A key component of the model saw the function of the inpatient service re-provided as an outreach model of care, resulting in the Community Intensive Positive Behaviour Support (IPBS) team.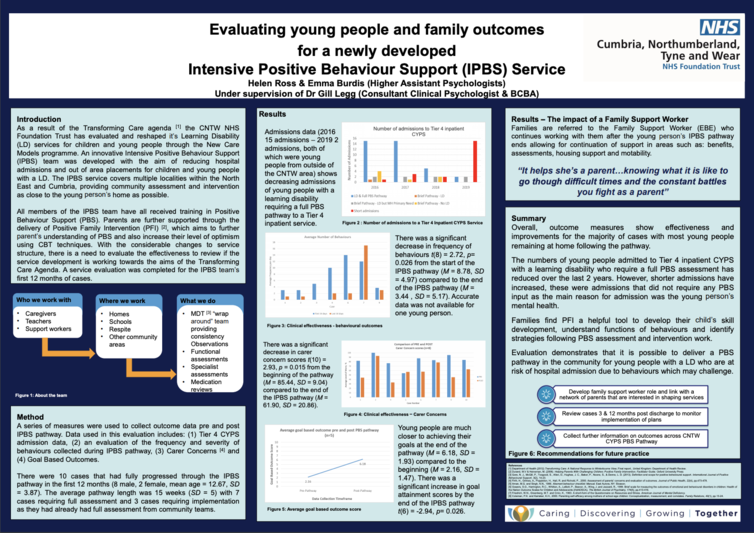 The IPBS team is a highly specialist service working intensively, 7 days and extended hours, with young people and skilling up the team around the child to support the family in the longer term. This new community model operates across the whole of the Cumbria, Northumberland, Tyne and Wear geography, with equitable service standards across geographical boundaries.
This provision sees the team carry a small caseload of four "full" cases (following the existing 12 week PBS pathway) and a further two "partial" cases with less intensive input; an example of this could be supporting early discharge from inpatient care back to the locality community team. The service works intensively into the young person's home, school and other community settings, so requires a compassionate and sensitive approach. The team's approach is one of partnership with PBS plans always being co-produced with families to ensure the family has ownership and feels in control. The team continues to evolve and recently introduced an innovative parent peer support role.
The team is leading the development of a community of practice for PBS professionals and hosts monthly consultation clinics with each existing (CCG commissioned) Community Children's Learning Disability team, providing scaffolding and advice whilst supporting the development of dynamic support registers.
At the end of the team's first year they have exceeded all expectations, successfully reducing the demand for inpatient learning disability beds to levels never seen before and leading the way for children's learning disability services.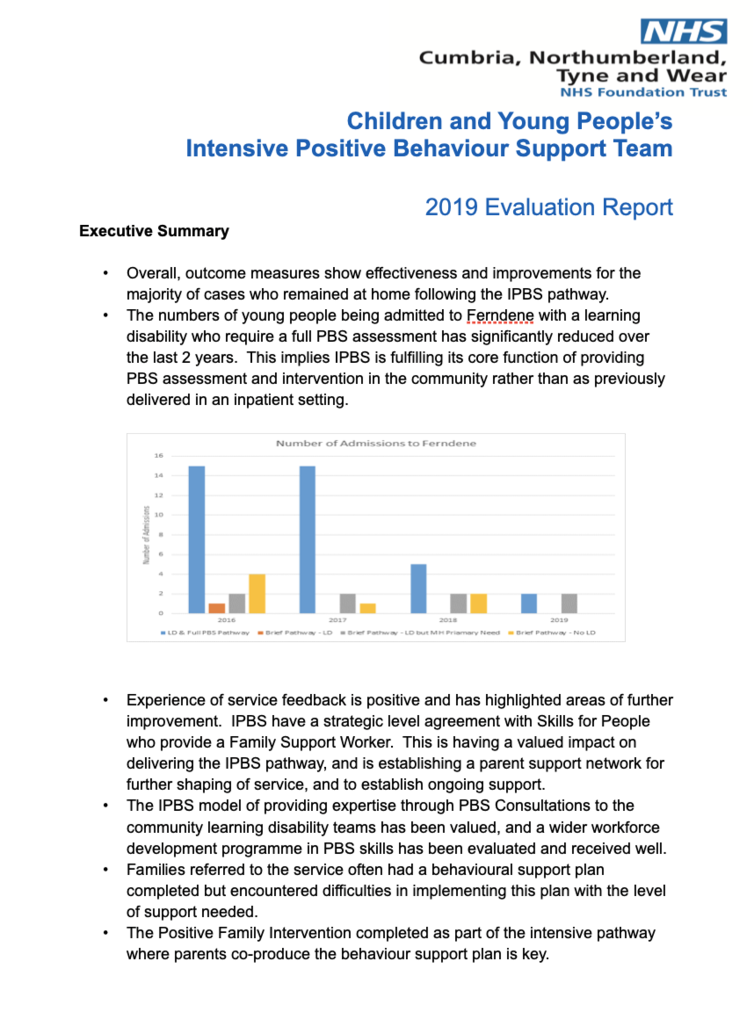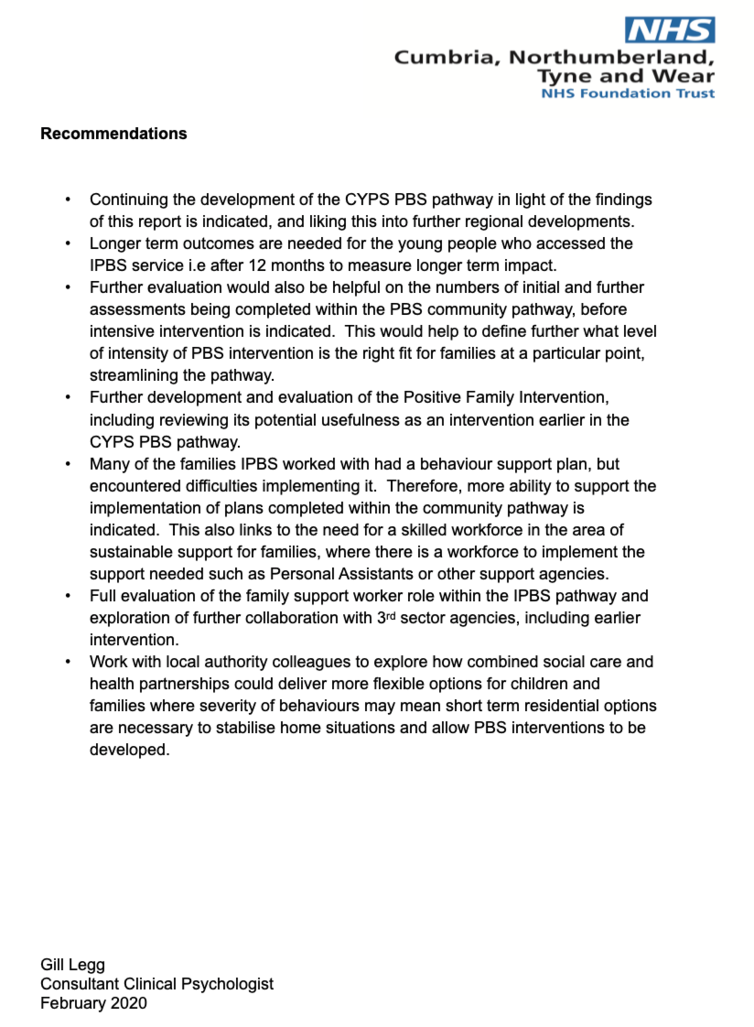 You can find the service evaluation poster HERE
The full IPBS evaluation report is HERE