Outpatients Programme: - Support a shift in OP activity to non-face to face appointment provision, embracing new ways of working both through the use of existing and future technology and through the best use of existing available resources.
Outpatients response to Covid: - To deliver non face-to-face solutions (using technology where appropriate) across all specialities to reduce the need for our patients to come to hospital for outpatient appointments.
Continue to improve and increase video consultation provision within outpatients to enhance uptake, patient experience and user support.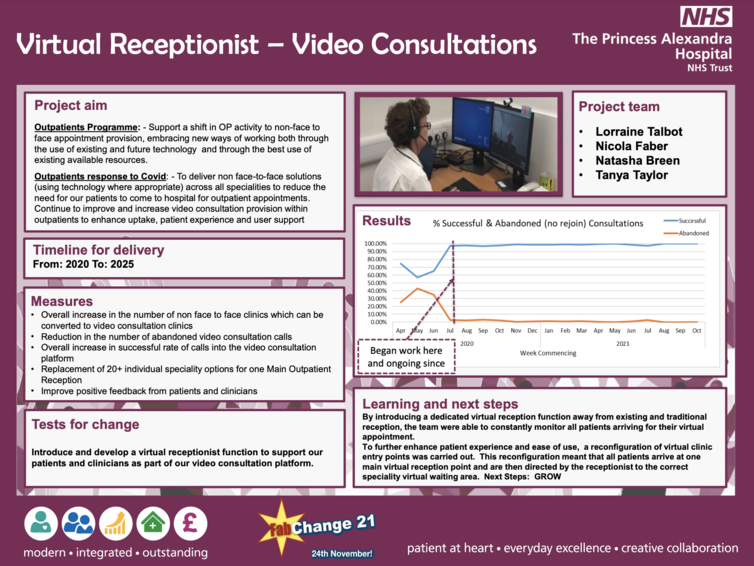 You can read and download the poster HERE