Oxygen October is a QI project devised by the Respiratory Clinical Nurse Specialist Team (Project leads Catherine Firmstone, Matron Anna Harding) which aims to improve oxygen prescribing standard (BTS indicators) throughout the host organisation.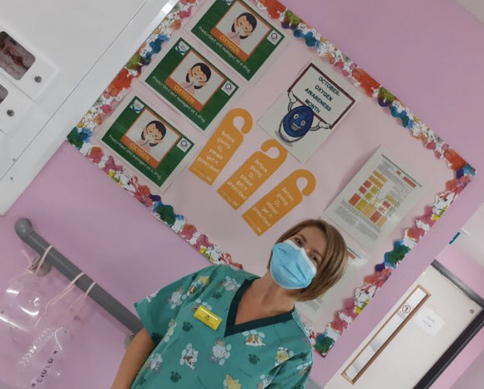 1 month 'intense push' in October is followed by 11 months of evenly distributed audits and real time data, before the cycle can be repeated again.
The Team ran a day by day feed on Twitter @Annaharding20, published real time data, participated in Team Briefs, distributed information packs, floor walked as a advisor service.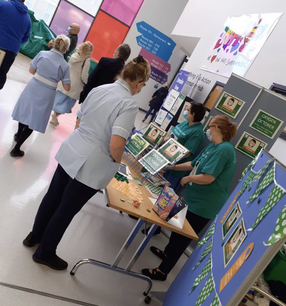 Wore project T shirts, ran engagement events, and were supported by the Executive Team in wearing badges. Sweetie give sways and a photo booth helped communicate the Teams message, aims and objectives.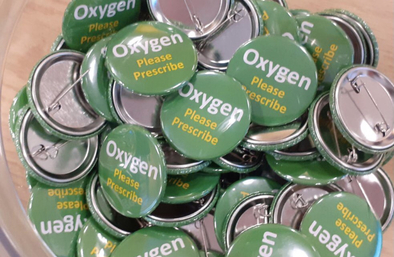 The Team went on to be recognised for their work through QI awards, conference presentation and personal awards for individual members.
Oxygen prescribing improved hugely and patient safety optimised. T
he project is dependent on whole organisation support and thanks those that continue to be involved.
Please contact the team for further insight or follow us on Twitter (Walsall Respiratory Nurses @WalsallResp @AnnaHarding20