Historically, Poole Hospital has performed very well in delirium screening however changes in service provision due to the Coronavirus pandemic saw a drop to 0% assessments completed.
The dementia team who previously performed the screening were no longer in a position to support and using existing resources we had to find a way to overcome this. Offering IV bone protection is a new initiative taken on in line with NICE guidance.
AIMS:
1. To improve use of 4AT delirium screening tool post-operatively
2. To offer IV bone protection as secondary prevention to patients unable to tolerate oral bone protection due to previous medical condition such as hiatus hernia/indigestion.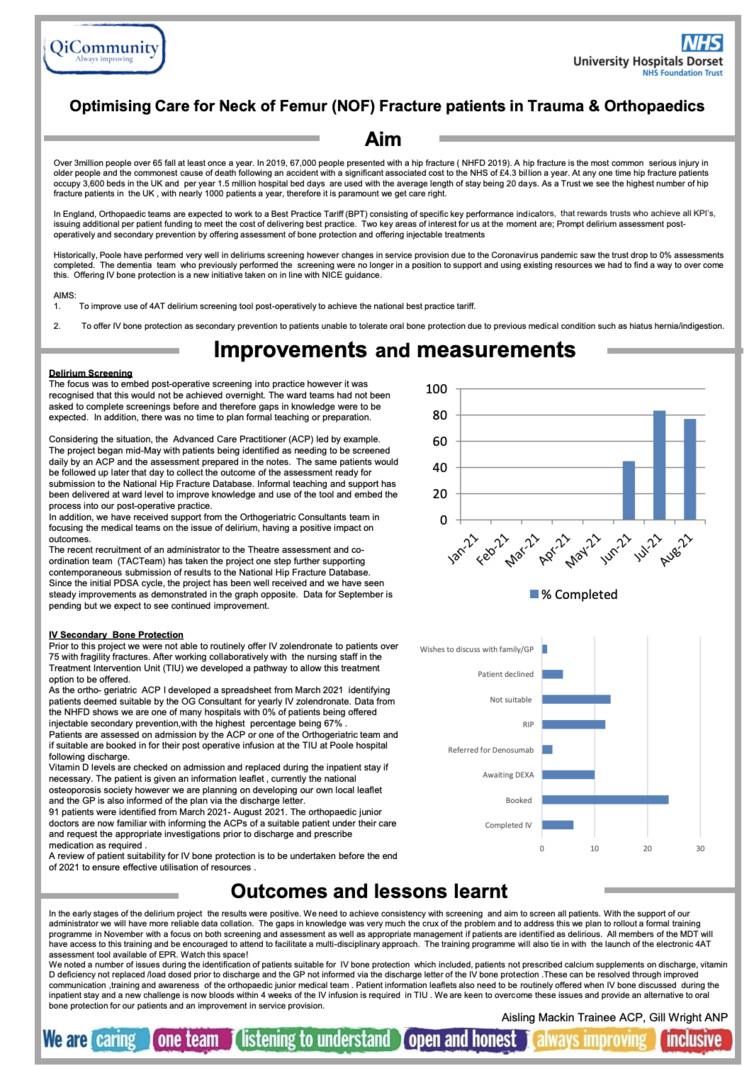 You can read and download the poster HERE