What we changed:
The Energy and Environment Department introduced a new Trustwide sustainability scheme called Green Impact. The project, developed with the National Union of Students, gives staff teams an online workbook of small actions to improve sustainability.
How it benefited service users and / or staff: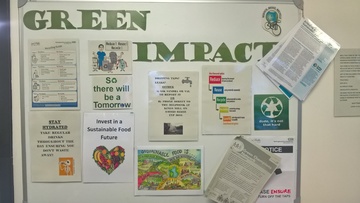 The project is supposed to be fun and enjoyable, including actions like holding a sustainable / Fairtrade bring and share lunch, which gives opportunities for team building. Service users are encouraged to take part and complete actions empowering them to have a role in sustainability and providing useful skills and hints for reducing their environmental impact. The project should deliver cost savings by reducing the utility spend. This frees up money which can be spent on patient care. The project also benefits staff and service users indirectly by reducing the Trust's environmental impact which, on a small scale, is beneficial for all.
Why we are proud of it:-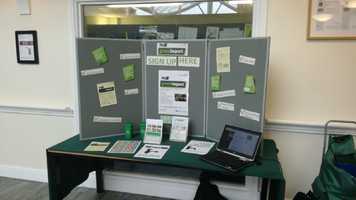 Nottinghamshire Healthcare is the first mental health and community Trust to be involved in Green Impact.
Our aim for the first year was to have 10 teams signed up and half of these submit the toolkits.
At the time of writing, we have 432 actions completed by 163 people across 67 teams! From the current data, 44 patients have been involved in some capacity. We are also the first Trust to encourage the involvement of patients and Trust volunteers.
The number of teams is still growing and there are 4 more months left of this year's scheme. We have had great patient engagement thus far and have also had fantastic support from the involvement volunteers, who have supported promoting and auditing Green Impact. The feedback from staff has been very positive and we are planning an event to celebrate the successes in May 2020.
Energy and Environment Department
Cara Turton-Chambers, Environmental Officer