The Valuing Patient Time Conference will take place on 8th October 2020.
This is an international conference provided by NHS Elect to share the work we do across our national programmes; the Ambulatory Emergency Care, and Acute Frailty Networks.
Throughout the day, our speakers will share their insights and learning in a variety of topics including clinical studies and quality improvement projects across a variety of services and pathways.
The topics will be related to same day emergency care in both medicine and surgical specialties, frailty pathways and Experience Based Design. Please see attachment for more information and to register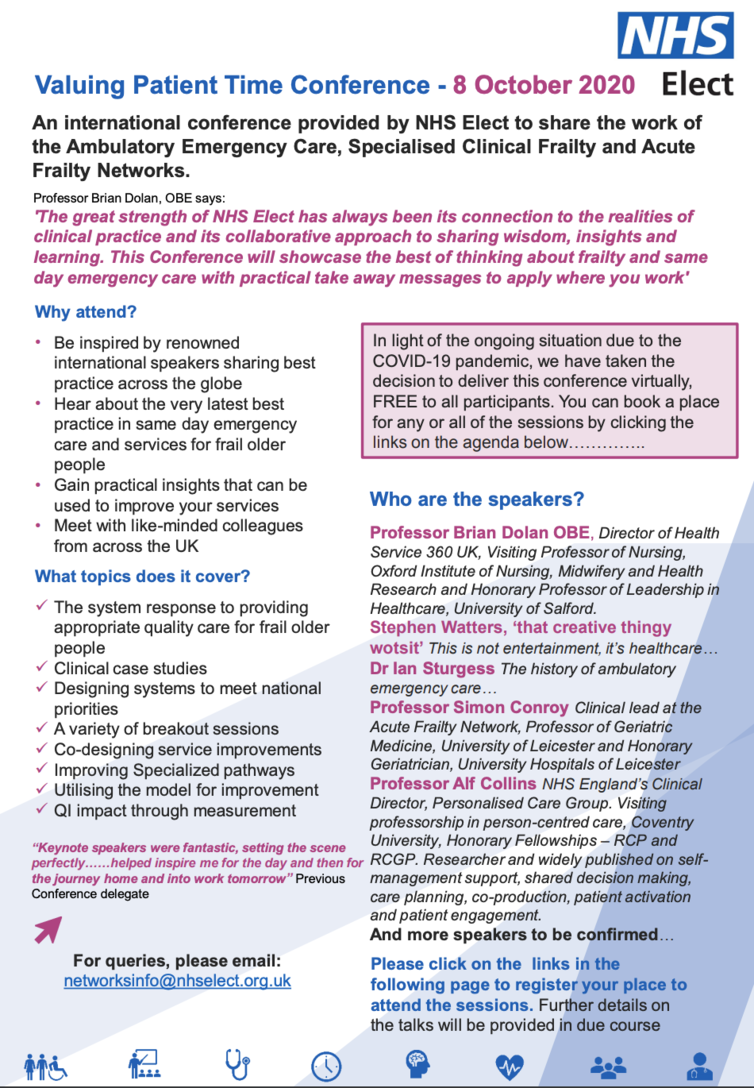 You can find out more about the conference and sign up HERE