An online library of over 600 videos covering a wide selection of topics, conditions and procedures aims to make it easier for patients to access trusted health information and guidance remotely.
The Health and Care Video Library has been professionally produced by digital health agency Health and Care Innovations (HCI), an innovative partnership with Torbay and South Devon NHS Foundation Trust.
A six-month licence for NHS staff has been secured by NHSX, the organisation driving improvements in health and social care by giving people the technology they need.
The use of video in digital clinical pathways has been shown to significantly:
- Increase patient understanding
- Improve patient experience
- Reduce the necessity of face-to-face appointments
- Reduce appointment time
- Release clinician time
HCI already work with a large number of Trusts and CCGs across the country to transform pathways of care using digital solutions and have seen the effective use of video not only supports patients but also eases pressure on clinicians and the healthcare system.
A study at Torbay and South Devon NHS Foundation Trust has shown that the use of patient videos in physiotherapy, cardiology, podiatry, maternity and gastroenterology services over a year resulted in 6,598 fewer appointments, the equivalent to 4,497 hours of clinician's time. This amounts to a cost saving of £350,000.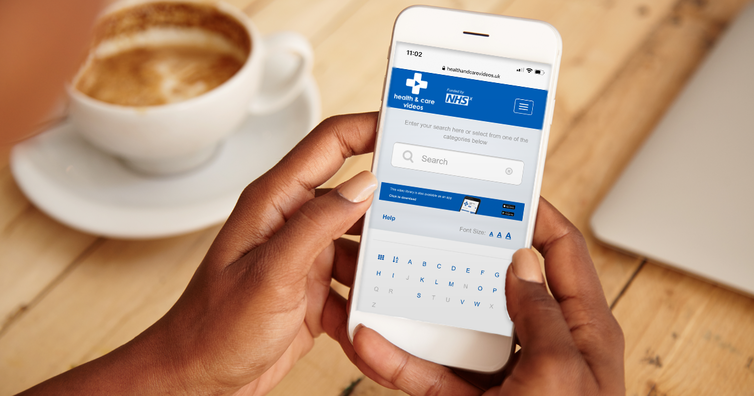 These short and easily accessible videos, developed and signed off by NHS clinicians, cover topics and conditions from pregnancy to podiatry and have been designed to offer a practical and easier to understand alternative to written information.
Clinicians already utilising HCI's video content as part of their care pathways have benefitted from being able to refer patients to reputable and consistent advice. By ensuring patients are prepared and knowledgeable, they have been able to release their capacity to care.
Chris Dixon, Lead Nurse, Rheumatology/Osteoporosis says "Using videos is the way forward as we're often bombarded with written information and people don't want to read it. These videos are short, and our patients like them as an information source. We often recommend that they watch the video before calling our helpline as the answer is usually in the content, saving us time"
To support the use of the video library and to help maximise its impact, HCI have created an online Resource Hub for NHS clinicians to access information and guidance on how to use and share the videos in clinical specialties and pathways.
HCI will also be conducting a series of short webinars to provide more information on how to use video effectively across primary and secondary care.
Director Richard Wyatt-Haines says "We've seen great things happen in health when simple digital solutions are implemented effectively. Now, more than ever, we can help utilise our content to reduce outpatient demand, increase prevention and self-care and facilitate remote consultations. It is a joy for us as a team to now be able to share this more widely so more patients can benefit, and life is made just that little bit easier for clinicians."
The Health and Care Video Library can be accessed at www.healthandcarevideos.uk and is also available as an app by searching for 'Health and Care Videos' in your app store.
Visit the HCI Resource Hub HERE
Register for an upcoming webinar here: https://hci.digital/news/nhsx-webinars/