Patients and staff at Furness General Hospital (FGH) in Barrow are being treated to special performances of live music and displays of artwork.
Musicians and singers will be performing in the garden of the Abbey View community ward or near the main entrance to the hospital, in line with COVID-19 infection prevention guidelines, throughout the week of Monday 26 July to Friday 30 July.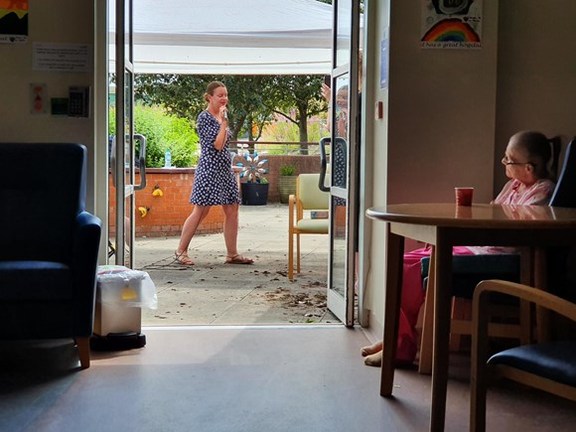 University Teaching Hospitals of Morecambe Bay NHS Foundation Trust (UHMBT) is delighted that the performers are kindly giving their time to entertain patients. The performers include Dalton Town Band, Claire-Charlotte Ball, Kazzy B and Zoleka and Phoebe-Fu.
Radio Lonsdale – the Trust's hospital radio station – will take requests for songs and will broadcast the live show so that all patients can listen if they would like to.
Deacon Deborah Wilde, Chaplain for FGH, said: "We really hope this can be a week that patients and staff will enjoy and benefit from.
"We have also had a fabulous response from local schoolchildren who have created artwork for our wards. We hope that as restrictions ease we might have the opportunity to welcome musicians and art in the hospital on a more regular basis.
"We'd like to say a huge 'thank you' to the performers for giving their time to entertain patients and staff and to the schoolchildren for creating beautiful artworks for everyone at the hospital.
"One of our Trust's three key priority areas for 2021/22 is looking after colleagues' wellbeing. Hopefully, having something as special as live music and children's artwork at the hospital will help to support this."
Any musicians or singers who are interested in performing for patients and staff at a future date can contact Deacon Deborah Wilde via the Trust's Communications Team at: [email protected]